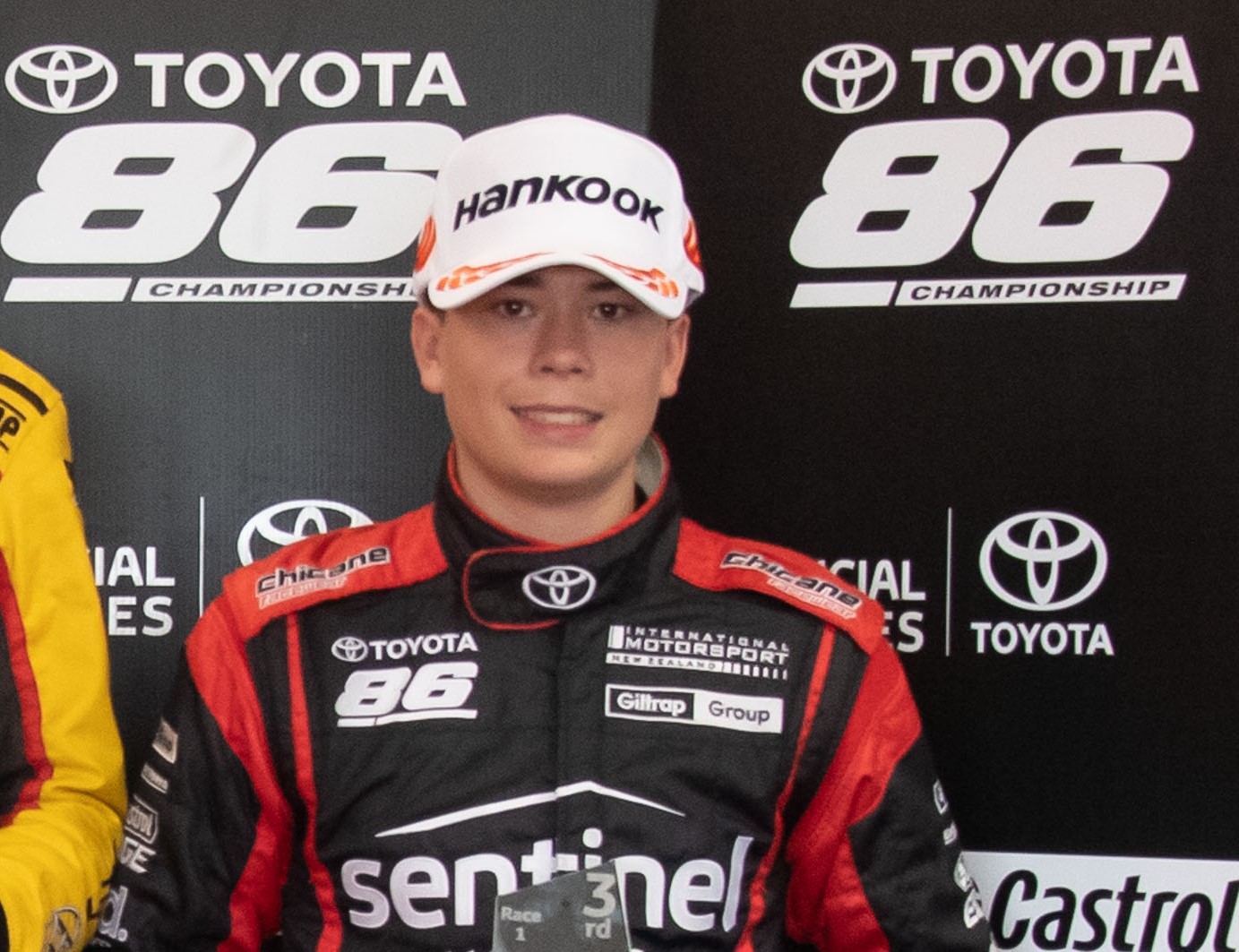 Stronger faster Gilchrist targeting race wins in Toyota 86
Sixteen-year-old Brock Gilchrist is set to return to the 2019-2020 Toyota 86 Championship faster, stronger and fitter following a standout debut season.
Gilchrist was one of the stars of the championship last season, bagging two podiums at Teretonga Park and Hampton Downs as a fifteen-year-old rookie in the NEXUS Logistics-supported car run by International Motorsport.
With track time in the North Island Endurance Series over the winter under his belt, plenty of simulator time, and a punishing fitness regime under the watchful eye of motorsport fitness guru Alistair Wootten, Gilchrist is aiming for race wins in the championship this coming season, which begins at Pukekohe Park over the weekend of November 29-December 1st.
"Last season was all about understanding the car, understanding how to get the most out of it and being able to communicate and translate that to my engineers," he explained.
"I was pretty pleased with how it went and we were able to maintain that momentum of improvement throughout the season. We must now look at stepping up again and going for race wins at every weekend. If that leads us to being in the fight for the championship, then that's great."
Major Sponsor NEXUS Logistics is back on board for the next season, with the company's CEO Mike Lightfoot taking up the role of driver manager for Gilchrist. Also on board for the coming season are Nexus Logistics, Giltrap Group, Sentinel Homes, ITM, Kinetic Electrical, ISignIt, Provident Insurance, Ray Hasler, CBD, Uniscreen and Fuji.
The coming season will be a big one for the Toyota 86 Championship racers – with two Toyota 86 machines up for grabs as prizes in this year's series.
The winner of the 2019-2020 TOYOTA GAZOO Racing 86 Championship will win a Toyota 86 road car for their efforts and will receive it at the annual prize giving in 2020. After that car is presented, there will be a draw amongst the remaining drivers in the championship who completed all of the six rounds. The winner of that draw will also win a Toyota 86 road car. The second prize car incentive is dependent on there being a minimum of fifteen cars on the grid at each of the six championship rounds but the category is committed to growing the already good sized field even further.
The five round championship takes in Pukekohe in before heading to the South Island for rounds at Highlands Motorsport Park and Teretonga Park in Invercargill. It then moves to the North Island for the New Zealand Grand Prix meeting at Manfeild – Circuit Chris Amon before concluding at Hampton Downs.
2019-2020 Toyota 86 Championship
Round 1: Pukekohe Park – 29 November – 1 December 2019
Round 2: Highlands Motorsport Park – 17-19 January 2020
Round 3: Teretonga Park – 24-26 January 2020
Round 4: Manfeild – Circuit Chris Amon – 14-16 February 2020
Round 5: Hampton Downs Motorsport Park – 27-29 March 2020
Caption:  Gilchrist is back for a second campaign in the Toyota 86 Championship. Picture Bruce Jenkins.