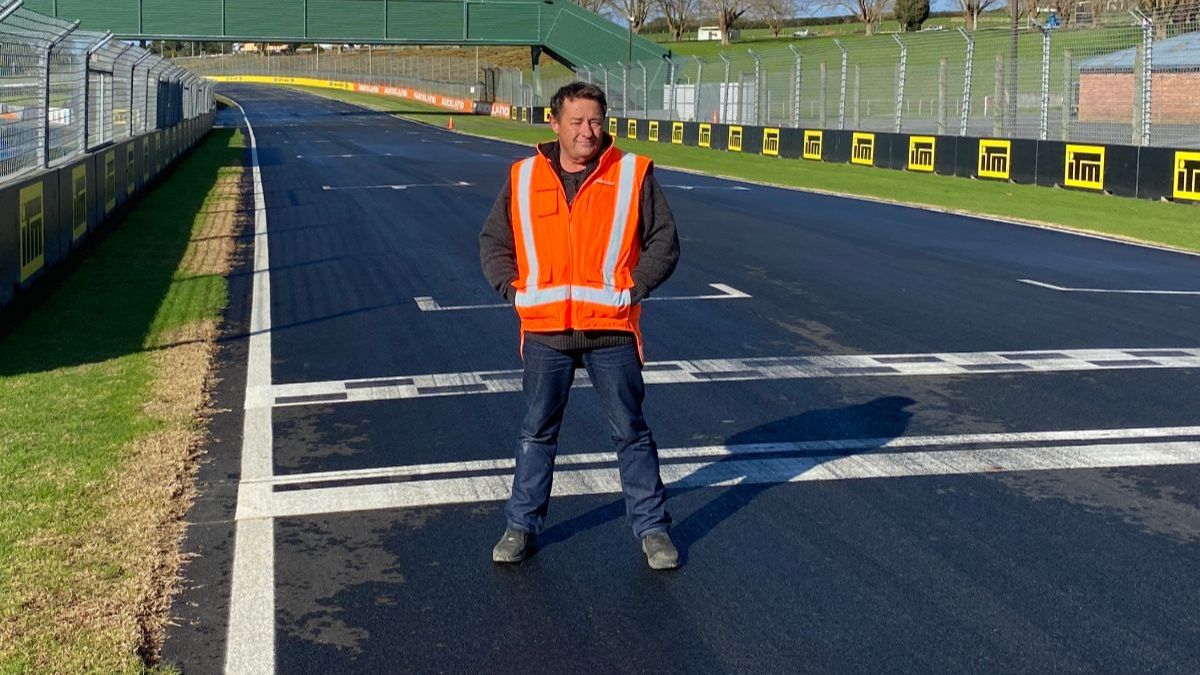 Stirling takes the wheel at Pukekohe Park
Long-time motorsport circuit operation and track day specialist Gary Stirling has been confirmed as the new leaseholder for motorsport events at Pukekohe Park.
Stirling is one of the best known and most popular figures in the track day scene in New Zealand for the past 20 years. He takes charge of motorsport operations at Pukekohe Park with immediate effect and will also be responsible for the upkeep of the circuit.
Major improvements have been made to the Park in recent years with the additional of the new complex on the back straight and the recent resurfacing work, with Stirling pivotal in the background to the delivery of those improvements. The circuit is widely acknowledged as being in the best shape it has been for years and in his new front line role, Gary intends to continue the improvement.
"There's certainly been a lot of hard work has gone in by myself and others in recent years to improve the Pukekohe offering to motorsport and the car and bike enthusiast alike." he said. "
Stirling's first formal involvement with circuit motorsport came almost 20 years ago when he and fellow founding partner Tony Bowman formed Playday on Track, which was and remains New Zealand's best known and most popular track day deliverer. It was the resident track day provider at Hampton Downs and has continued that role with Pukekohe Park in recent years, providing a high quality and enjoyable experience at an affordable price for all enthusiasts.
"That's really it in a nutshell for me," added Stirling. "Enthusiasts on four wheels and two often spend their last leisure dollar on their pride and joy and taking it to an event or a track day and I have always been passionate and enthusiastic about giving them an awesome time in return for that commitment. We will of course continue that philosophy under my watch at Pukekohe Park and we will work very hard indeed to ensure that every race meeting, bike meeting, test day or track day at the track is a first class experience for all.
"With a new future for us all ahead, we are also very open to hearing from anyone with new ideas for on track events or events at Pukekohe Park that have a motoring theme and of course we will continue to work with all circuit event promoters and car clubs to provide a first class experience at an affordable price for the end user. It may seem an odd time to take on a role like this at a time like this, but we are hugely enthusiastic about the future and the opportunity we now have moving forward for the circuit."