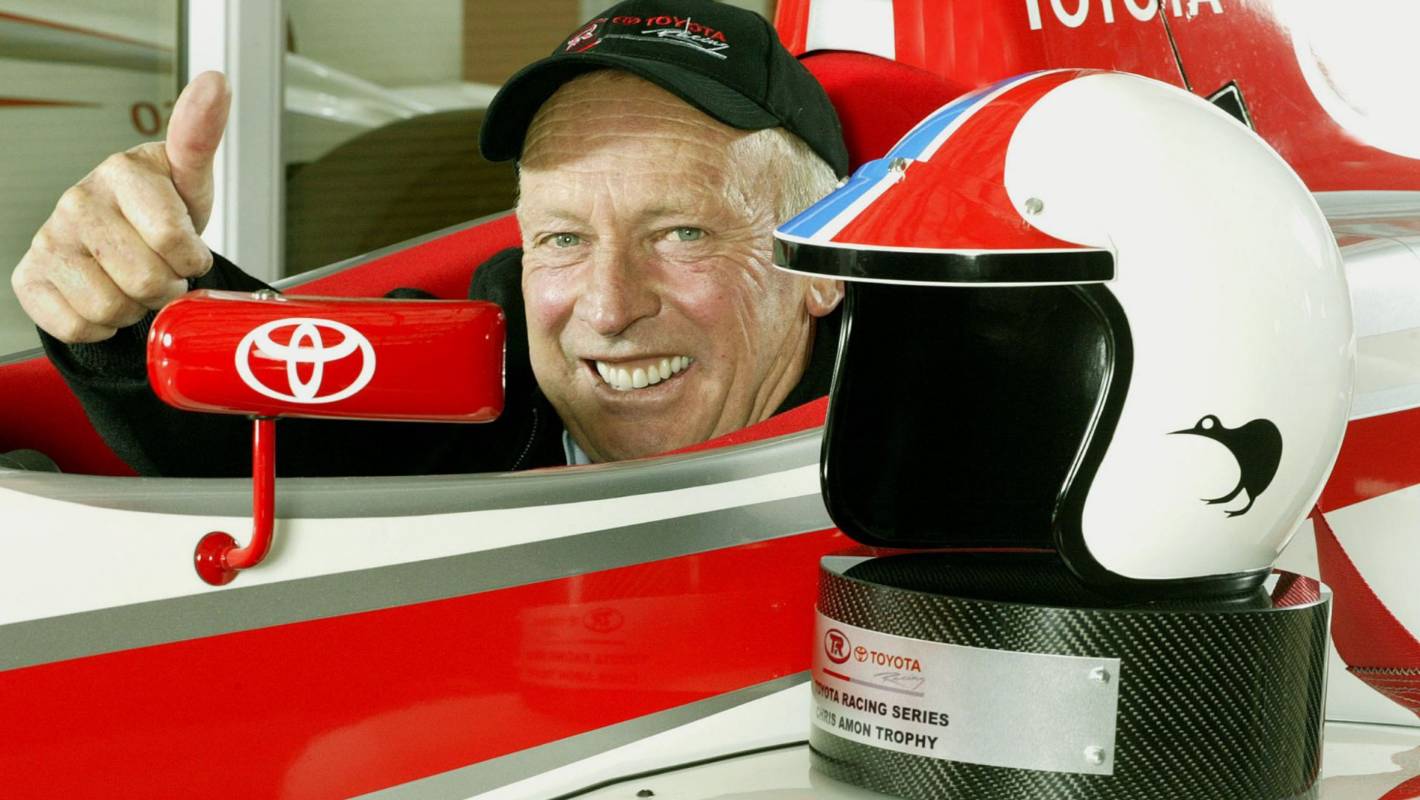 Statue planned to honour Chris Amon in his hometown
New Zealand motorsport legend Chris Amon is set to be immortalised in bronze is plans are approved for a statue to be erected in his home town of Bulls in the Rangitīkei region.
The Bulls Museum committee, spearheaded by Paul Sharland and Russell Harris, have approached the Rangitīkei District Council about erecting the statue outside the new Te Matapihi community centre in Bulls.
Amon grew up on a farm in Bulls before taking on the biggest motorsport challenges in the world, including the LeMans 24 and Formula 1 World Championship. Amon's most coveted motorsport achievement was the famous 1966 LeMans 24 hour victory alongside fellow kiwi Bruce McLaren.
Amon, who died of cancer in 2016 had an expansive Formula One career that included racing for famous teams such as Ferrari and McLaren as well as his own team, Chris Amon Racing. During his 13-years in Formula One Amon recorded 11-podium finishes, five pole-positions and three fastest laps. He never won a Formula One Grand Prix and is often considered the greatest driver to never win a F1 Grand Prix due to his incredibly bad luck.
The proposal has attracted support from Amon's family including daughter Georgie Phillips. Phillips says the designs have already been drawn up and has already caught the attention of Scottish Formula One great Sir Jackie Stewart amongst other motorsport icons.
Current designs feature Amon with a Grand Prix victory wreath, flanked by two panels in red and blue – recreating the design on Amon's racing helmet. An information panel detailing the legend's career highlights will go up just off to the side.
The museum committee have been invited by mayor Andy Watson to formally present their proposal to councillors. It is estimated if approved, the project would cost $200,000. It is not clear yet how this will be funded.