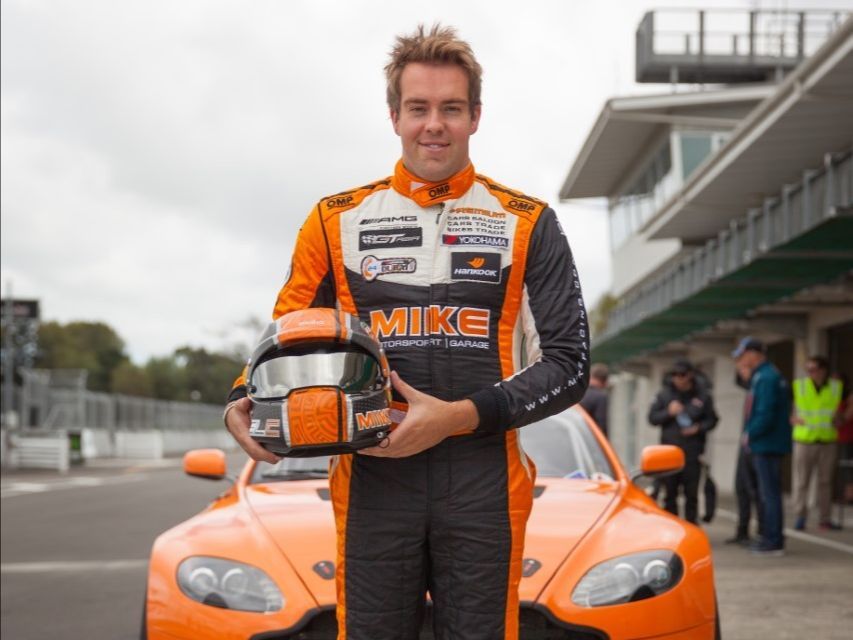 Shepherd secures top TCR seat for Spanish and Belgian 24 hour races
Kiwi racer Rowan Shepherd has secured a drive in two of Europe's biggest endurance events as he looks to build a career in both the burgeoning TCR category and in international endurance racing.
The 27 year old – originally from Hawkes Bay and now a Christchurch resident – will compete in the TCR class of the 24 Hour of the Continents championship event at Barcelona on August 30-31st and at the spectacular all-TCR Spa 500 24 hour event on October 5-6. The Spa event is the first major new TCR only endurance initiative being supported by event promoters Creventic and the TCR organisation and is attracting interest from TCR teams and drivers globally.
Shepherd will drive for the successful Holmgaard Motorsport team from Denmark in a VW Golf GTi TCR and will join Norway's Roy Edland and Denmark's Jonas and Magnus Holmgaard for the two events in the manufacturer-supported team.
It's the first major step abroad for the two-time Formula First champion, who has also raced in the domestic Ssangyong series as well as the Mazda Pro 7 series. Shepherd was also class winner and second overall in the South Island Endurance Championship last year for Mike Racing in its Porsche GT3. The drive in Europe may just be for two events, but Shepherd says it signals a clear intent.
"The exercise combines both TCR and endurance racing and that's where I see my future. I'm watching the Australian TCR series very closely and also seeing how the New Zealand TCR series develops and it would be great to secure drives in either of those championships at some stage," he explained. "I'm also very keen to make a good impression in these two European events as a way to build some momentum and secure a full time drive in all of the 24 Hour of the Continents races next season.
"That gives me time to find a sponsor or sponsors as that is going to be an important part of the process to supplement the very welcome but limited private backing I have. Hopefully I can inspire some interest, particularly with TCR being so topical in motorsport in Australasia."
Shepherd was a late starter in motorsport, but considers himself more of a returnee. He did race in karts when he was younger but stepped aside from racing so the family could focus all of its efforts on older brother Michael. Rowan actually spent 15 years playing golf and reached a very high level competing in regional and national under 19 and under 21 events with a scratch handicap before stepping back aboard a racing car. Since then, he has put in some very notable performances that have confirmed the talent level is there to compete with the best in New Zealand.
His performances and determination caught the eye of team principal Kim Holmgaard, who was happy to work with Shepherd to secure a drive in the two events. "I have in my career worked with racing drivers from all over the world and I am looking forward to adding New Zealand to that list and working with Rowan at the last two events of 2019," he said.
"We're very keen that he finds a good home here and enjoys his racing and learns from the experience. If he is quick, consistent and brings the car home in one piece then we'd love to build on these two events and do something longer term."
Media release: Richard Gee
Caption: "The exercise combines both TCR and endurance racing and that's where I see my future" – Rowan Shepherd