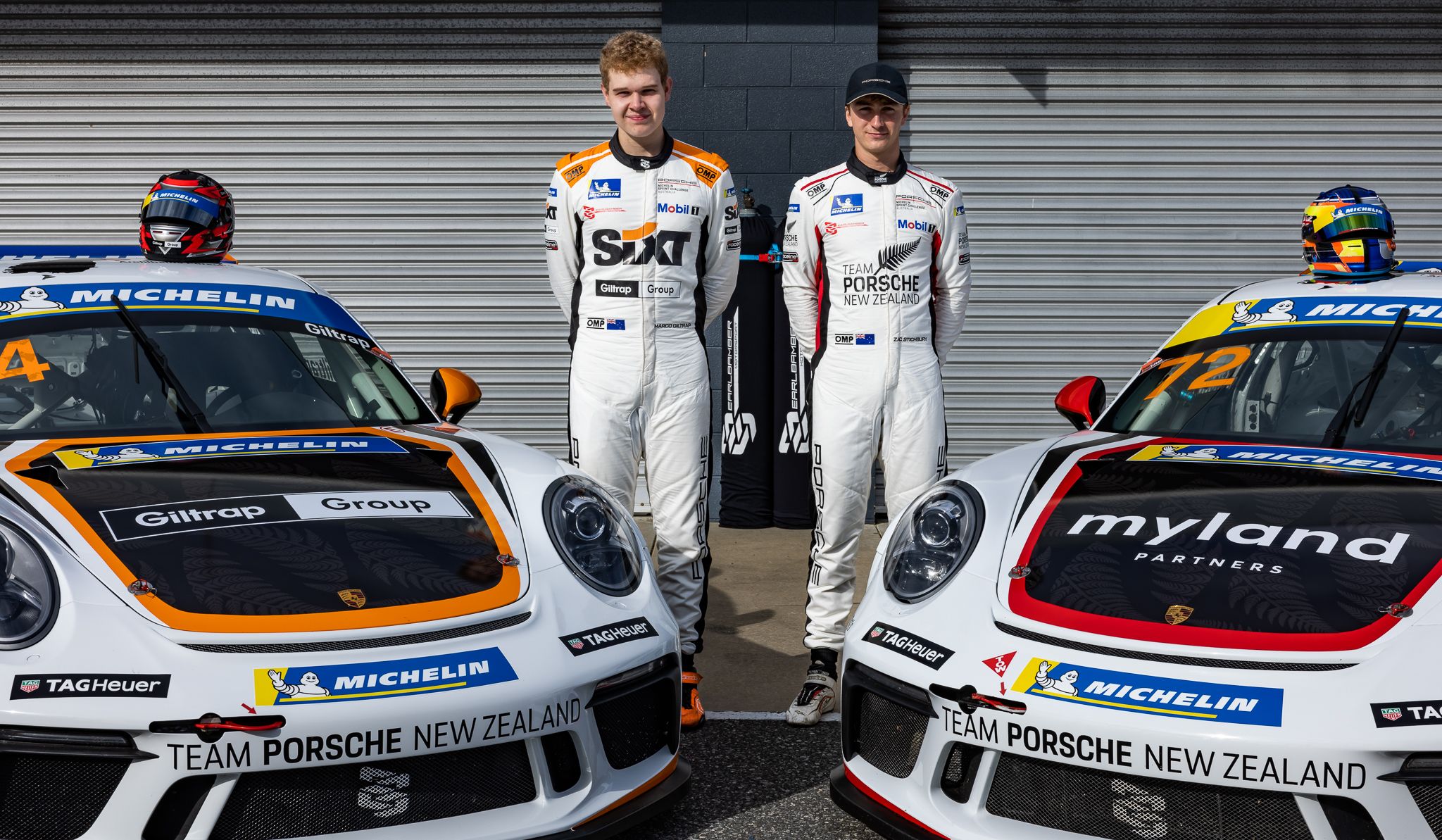 Porsche Carrera Cup Australia confirmed for Taupō Supercars support card
The Porsche Paynter Dixon Carrera Cup Australia Championship will race in New Zealand for the first time in 2024.
Porsche Motorsport Australia has announced the top single-make series will follow the Repco Supercars Championship across the Tasman and join the ITM Taupo Super400 program on 19-21 April next year. It will be just the second time that the championship will have competed outside of Australia. The announcement shows Australia's support towards the rising contingent of successful young Kiwi motorsport drivers who are interested in the series.
Porsche Carrera Cup Australia has a remarkable New Zealand heritage dating back to the inaugural champion, with 10 different New Zealanders having won 152 Porsche Carrera Cup Australia races since the series' formation in 2003.
Team Porsche New Zealand (TPNZ) has been competing with Earl Bamber Motorsport in Porsche Carrera Cup Australia (PCCA) since 2021, providing scholarship opportunities for young Kiwi motorsport stars to climb the Porsche pyramid in Australia. Matthew Payne was the first to compete for TPNZ in 2021, launching the team's entry into the Australian Porsche racing scene. Payne finished 6th in his debut season and his performance had him noticed to kickstart his Supercars career. Callum Hedge is currently in contention to claim the 2024 title at the upcoming season finale in Adelaide next weekend from 24-26 November. Hedge has already secured the top junior position for the year which earned him the seat to represent the PCCA in the global Porsche shootout, being held in Portugal this weekend.
Team Porsche New Zealand and Earl Bamber Motorsport have recently claimed the Porsche Michelin Sprint Challenge 2023 championship, with Marco Giltrap dominating the season. Both TPNZ Sprint Challenge drivers Marco Giltrap and Zac Stichbury have already been announced to step into Carrera Cup next year.
The Taupo Circuit will be the 18th to host a round of the championship and only the second outside of Australia, following the visit to the Sepang Circuit in Malaysia in 2017. New Zealand will be the second stop on the full 2024 Porsche Paynter Dixon Carrera Cup Australia Championship calendar, with the full schedule to be released in due course.