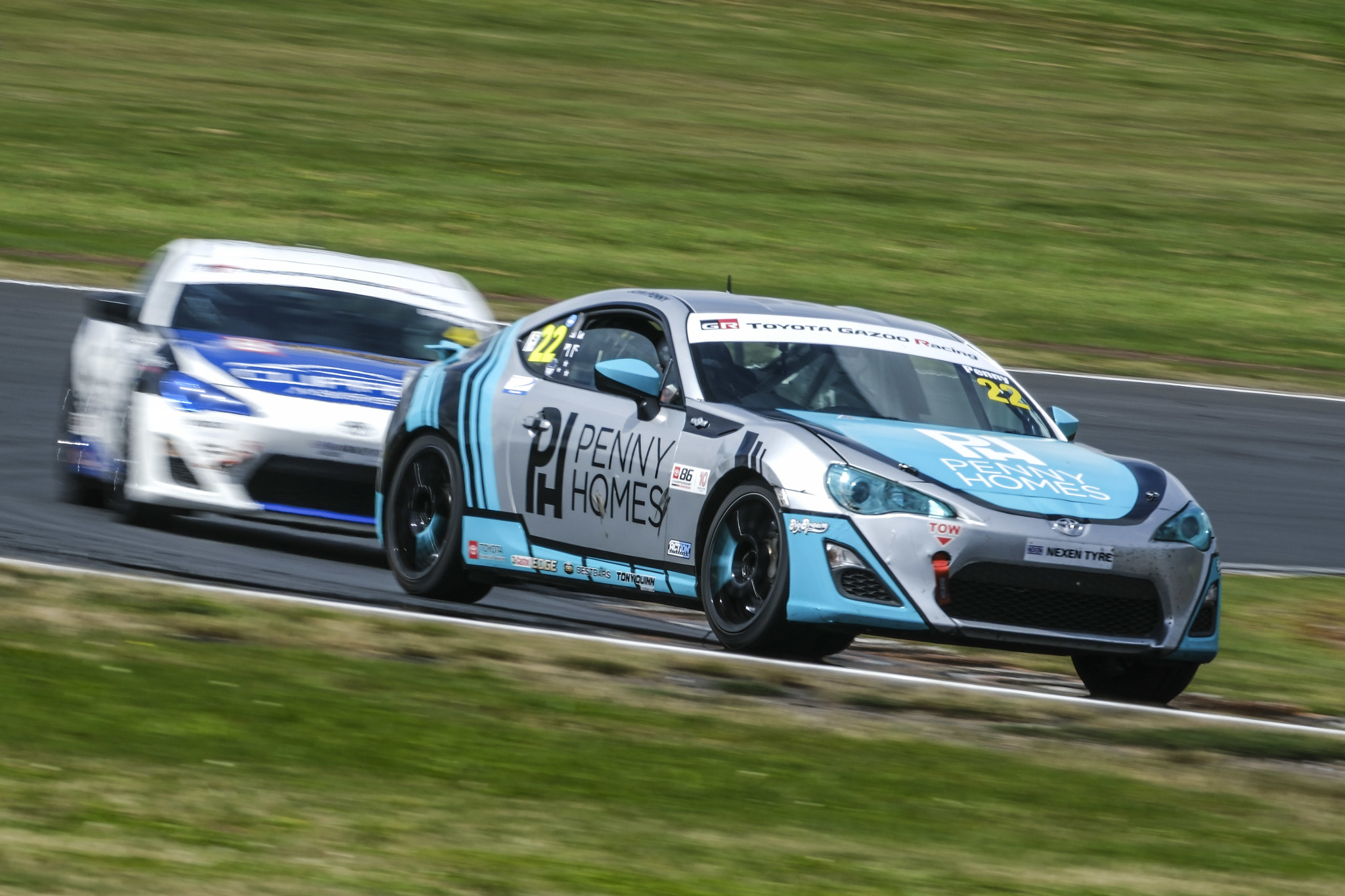 Penny there again in Toyota 86 reverse grid race
Veteran Toyota 86 racer John Penny delivered a trademark win in the second race of the weekend at Taupo International Motorsport Park, taking victory in the reverse top ten grid format battle.
Penny has a serious track record in winning the reverse grid races in the championship, the grid of which is based on the top ten results of Saturday's first race. He finished seventh in that so started fourth this morning.
A great start saw him up to second chasing leader Tayler Bryant, who started on pole position and once he had made a pass on the Pukekohe youngster, Penny set about building an unassailable lead. He had rookie Tom Bewley on his tail throughout the ten laps but a five second penalty for a jumped start rendered Bewley's challenge futile.
That meant at the flag Penny took a comfortable win by almost three seconds from Dion Pitt, who put in a great drive from the third row of the grid.
Bryant led initially but quickly fell into the clutches of the chasing pack. His improved 2023 form was evident again as he fought off some strong challenges and maintained a race pace good enough to still come home third.
Championship leader Brock Gilchrist was next up, converting his tenth place starting spot into an impressive fourth position at the close. Clearly keen to stay out of trouble, he still had to contend with both William Exton and Clay Osborne who were both pretty keen to beat each other and Gilchrist at the same time.
Brock nevertheless avoided the mid-race rubbing that ensued and showed how far he has come as a driver in being more than happy to take fourth and another haul of points as he marches towards the title.
Bewley was next up on the results sheet, credited with fifth place after his five second penalty was applied.
Another fierce mid-field battle was a feature of the race and behind the top four it was all action with Exton coming out best to take fifth. Behind him was Clay Osborne who brought his battle-scarred TR86 home in seventh ahead of Christina Orr-West. Exton's result was another subject to a post-race penalty and he was eventually classified 11th after five seconds were added to his race time.
Rylan Gray and Fynn Osborne completed the top ten after some eye-catching racing in the mid-field.