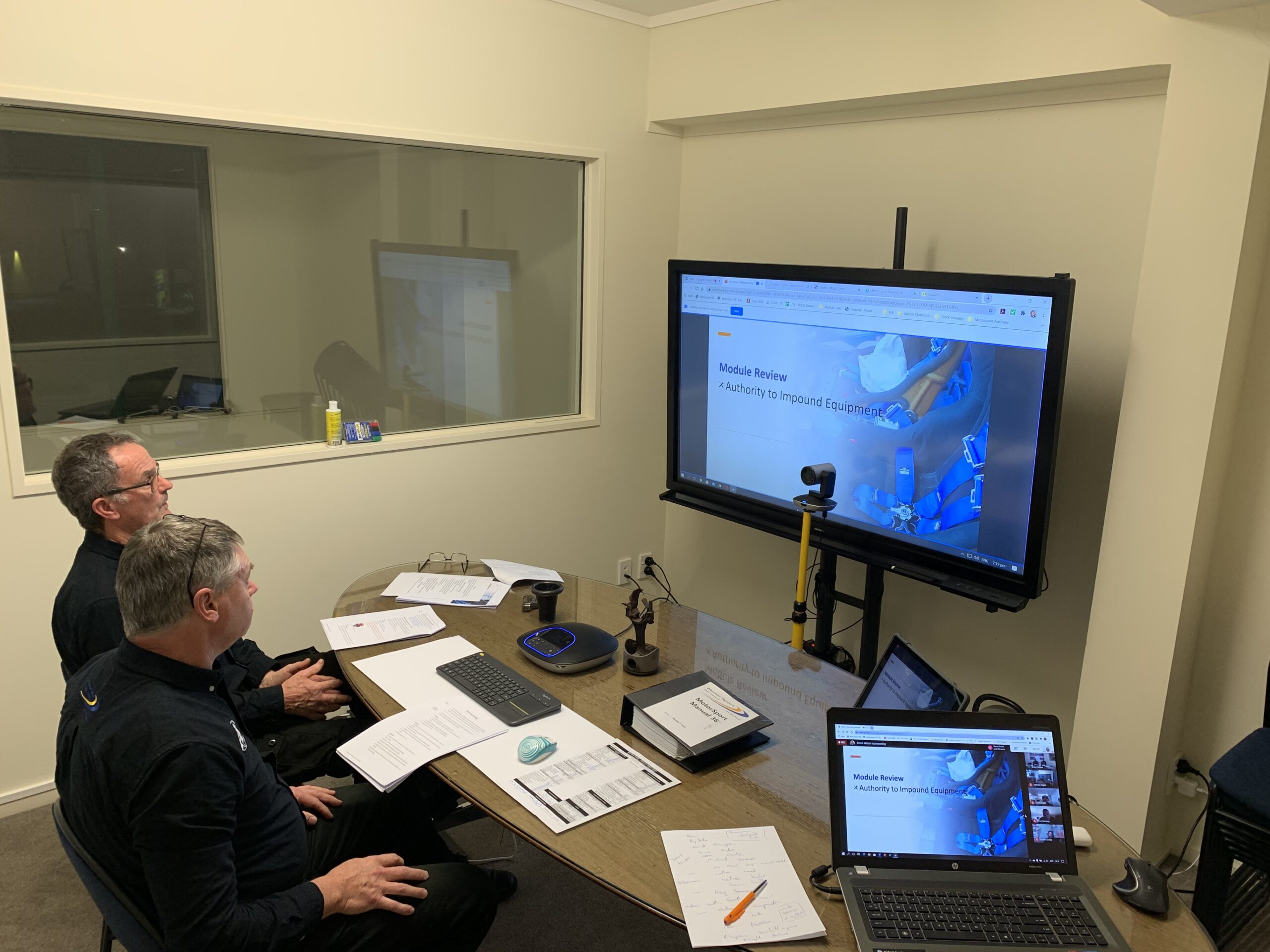 Officials training update
The first of MotorSport New Zealand's revamped officials training courses have been completed. Scrutineers who were due to renew their licences in June were the first to experience the new blended adult learning program developed by MotorSport New Zealand's Trainer and Educator, Bruce Wilson.
With face-to-face training unable to take place during COVID-19 restrictions, the decision to move forward with a fully online training program was made. The training program first had learning modules for scrutineers to complete, these could be completed using the online platform or be printed off by the student.
After completing the learning modules, a webinar took place with the students and MotorSport New Zealand's technical department to further discuss the material from the course and answer any questions students had. At the completion of the webinar, an online assessment was opened which students had to complete before successfully renewing their licence.
At the completion of the course, students were asked to provide feedback on the new training course. This feedback was incredibly positive and encouraging. 100% of the students who provided feedback were confident in using the Google Classroom platform used for the training.
Over 90% found the increased flexibility of the online course incredibly helpful to fit around their work commitments. 100% also found the resources supported their learning, found the training relevant to their role and felt confident they could apply what they learnt at events.
"Excellent learning platform, a vast improvement and hope it's here to stay!" commented one student.
"I thought it was a fantastic operation. I was sceptical at first, not now. It's a shame our senior scrutineers aren't doing it." commented another.
The initial course has been considered a success by both students and MotorSport New Zealand. As the system easily allows changes to be made, all training courses can be fine-tuned to ensure best practices are always being taught and training always remains relevant.
The added flexibility and engagement around officials training means we can deliver more consistent and higher-level services to our competitors across events. This flexibility has already been demonstrated by being easily able to run another scrutineer training course.
Competitor Relations Officers will be the next officials to have their revamped training commence later in 2020. Our Chief CRO, Tracey Stringer, has been involved with the development of the training to ensure the content is helpful and relevant.