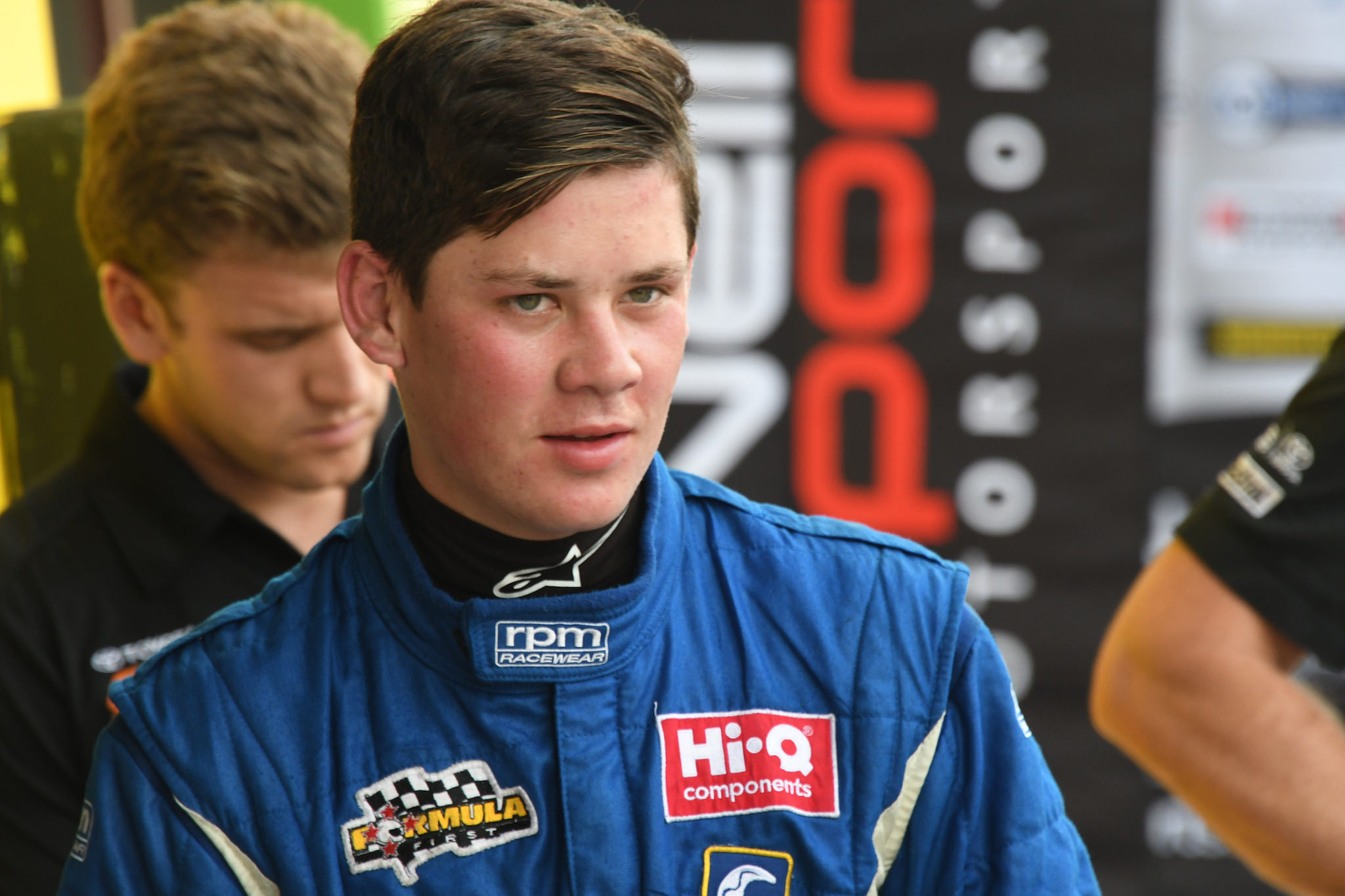 Ngatoa targeting title challenge as career momentum builds
Multiple karting champion and championship runner-up in Formula First Kaleb Ngatoa is the latest young gun to sign up for the 2018-2019 Toyota 86 Championship, and the Rangitikei College 17 year old has put together a formidable team for an attack on the championship in his first season.
Ngatoa's car will be run by Ken Smith Motorsport and Kenny, who has mentored most of the high quality racers to emerge from New Zealand in recent years. Kenny will be on hand at every weekend he can be, along with Toyota 86 champion Tom Alexander. Kaleb and his father Robbie have run all of the young racer's campaigns to date, but believe the new combination involving Kenny will prove to be a formidable outfit. And Kenny isn't the only big gun in Kaleb's camp this season, he's also got the advice of V8 Supercars icon and four time Bathurst winner Greg Murphy to call on when he needs it.
"I met both Kenny and Greg at a national karting weekend when I had been leading throughout and had problems in the final race. I came into the pits and sat quietly with my crash helmet still on taking it all in. Kenny later came up to me and said I'd driven very well and had taken defeat very maturely. Greg saw me race that weekend too and was very complimentary. Since then both have always been available to help me with questions and direction. They've been great. This is the next step in that relationship."
Ngatoa was hugely successful in karting, winning National, Schools and North Island titles in Junior Restricted and Junior Rotax before moving into Formula First, where he won the Winter Series at his first attempt and finished seventh in his first NZ championship and second last year in one of the most intense battles in the category for many seasons. It's all amounted to a considerable pool of expertise for the Marton racer to call on in his first year in the Toyota 86 Championship.
He's already tested the Toyota – which will be backed amongst others by long-time supporters JJ Waters, Capture Signs and Robbie's Mechanical Services – and raced it in the North Island Endurance One Hour race at Pukekohe, which he won – his first time out in the car. And he's got GT experience with one of Mike Racing's GT4 Aston Martin under his belt as well.
Like many of the drivers preparing ahead of what will be one of the most competitive NZ championships next season, and certainly the most competitive in the history of the Toyota 86 category, Ngatoa is aiming to up his game even more. Time in the Elite Motorsport Academy has been utilised wisely and he is hard at work training to improve his conditioning for the six big race weekends that form the championship.
"We're in it to win it and I have always believed that's the attitude you have to have in motorsport if you are looking to build a career in it, regardless of the route you decide to take," added Kaleb. "You have to want to win and it's all about the complete package. We know the circuits and we have a team who knows the car. I will drive to the best of my abilities and if we are consistent and near the front in every race and every round, then I am hopeful race wins will come and we can be in the fight for the championship."
Kaleb's season begins at the Supercars Championship event at Pukekohe Park in November before the series joins the Speed Works Motorsport NZ Championship for round two on Pukekohe's original 'short course' configuration. The championship then heads south for weekends at Highlands Motorsport Park and Teretonga before heading to the New Zealand Grand Prix meeting at Manfeild Circuit Chris Amon in February. It concludes at Hampton Downs in March with a non-championship endurance racing weekend in Taupo a month later.
The full schedule for the Toyota 86 Championship is as follows:
November 2-4                   Pukekohe (with Supercars)
December 7-9                   Pukekohe short track (no back straight chicane)
January 11-13                   Highlands Motorsport Park, Cromwell (with Castrol Toyota Racing Series)
January 18-20                   Teretonga Park, Invercargill (with Castrol Toyota Racing Series)
February 8-10                    NZ Grand Prix at Manfeild, Manawatu (with Castrol Toyota Racing Series)
March 9-10                        Hampton Downs Motorsport Park, North Waikato
Media release: Toyota Racing
Caption:  Kaleb Ngatoa has put together a formidable package for the coming season's Toyota 86 Championship.
Picture: Bruce Jenkins