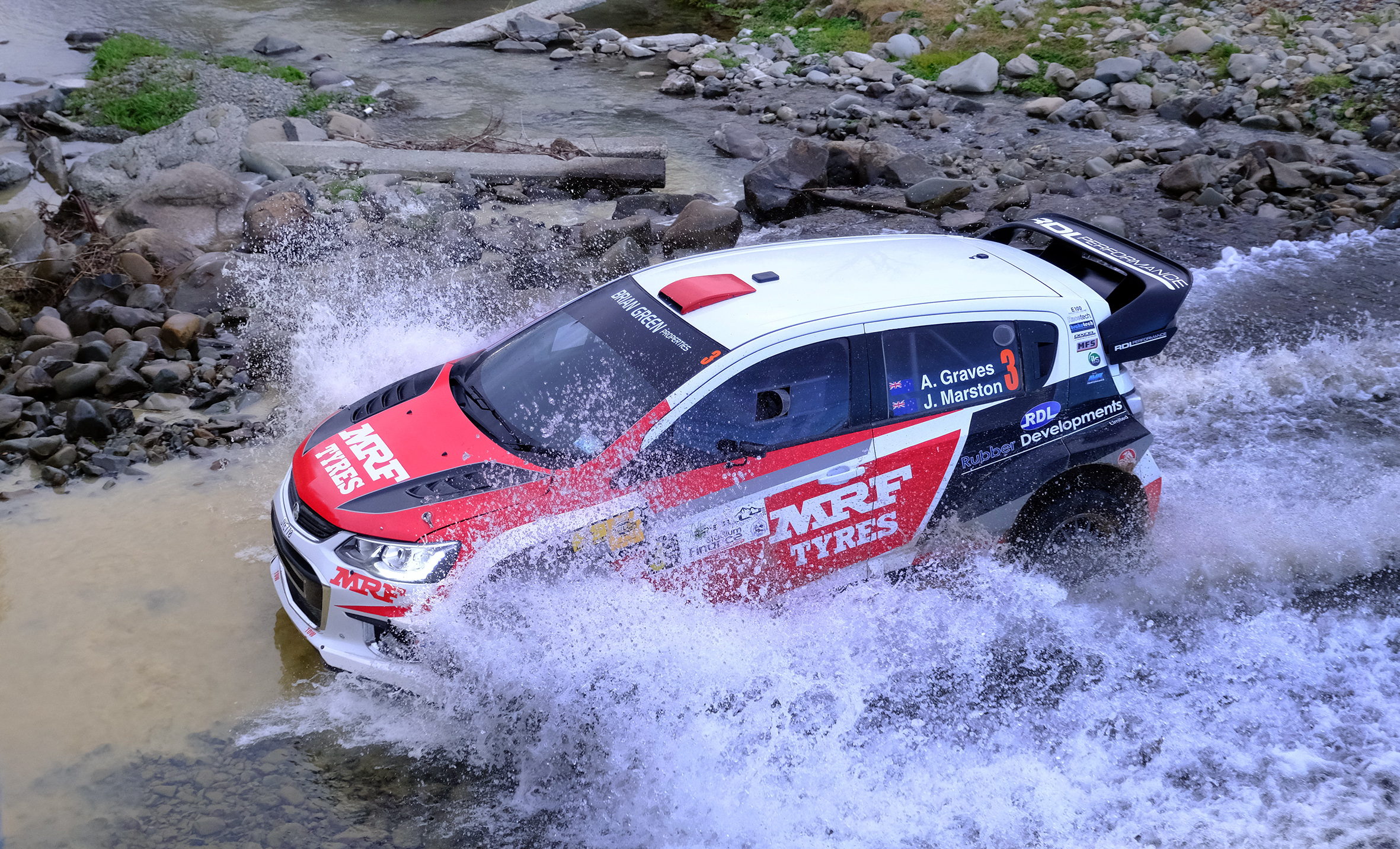 MRF Tyres confirmed as NZRC control tyre for 2024 and beyond
The Brian Green Property Group New Zealand Rally Championship will run a control tyre in 2024 with MRF Tyres confirmed as the official tyre partner for the next three years.
It is the first time in the 45-year history of the championship that a control tyre, used by all competitors competing in categories 1-4, has been in place.
MRF Tyres are well known in this part of the world having won nine FIA Asia Pacific Rally Championships as well as the 2022 FIA European Rally Championship for drivers, whilst recently securing the Teams Championship in the same series for the second year running.
The concept will mean a level playing field for all competitors while also providing some financial certainty and savings with prices capped for the duration of the deal.
Well respected and credentialed competitor Deane Buist will offer logistical and technical support through Palmside NZ. Included in the support program is the facility to correctly recycle worn tyres as the NZRC continues to minimise its environmental impact.
"This is a huge moment in our sport's history," said championship coordinator Blair Bartels.
"The benefits to the championship and the competitors are significant and we think this will be a huge boost to all.
"MRF Tyres are a highly thought of manufacturer and produce a range of tyres that are well suited to each of our four major categories. They've proven on multiple stages throughout the world that they produce a world class product.
"We look forward to a strong and successful partnership over the next three years and beyond."
MRF Tyres are thrilled to partner with the NZRC.
"MRF Tyres are humbled and at the same time privileged to supply our world class product to NZRC which is one of the best National rally championships in the world. We are looking forward to working closely with the competitors, Teams, RNZ and MSNZ to provide best service and support during the entire season" said Deane Buist, Palmside NZ, the dealer for MRF Tyres in New Zealand.
The deal will begin with the commencement of the 2024 season and will run through the 2026 championship.