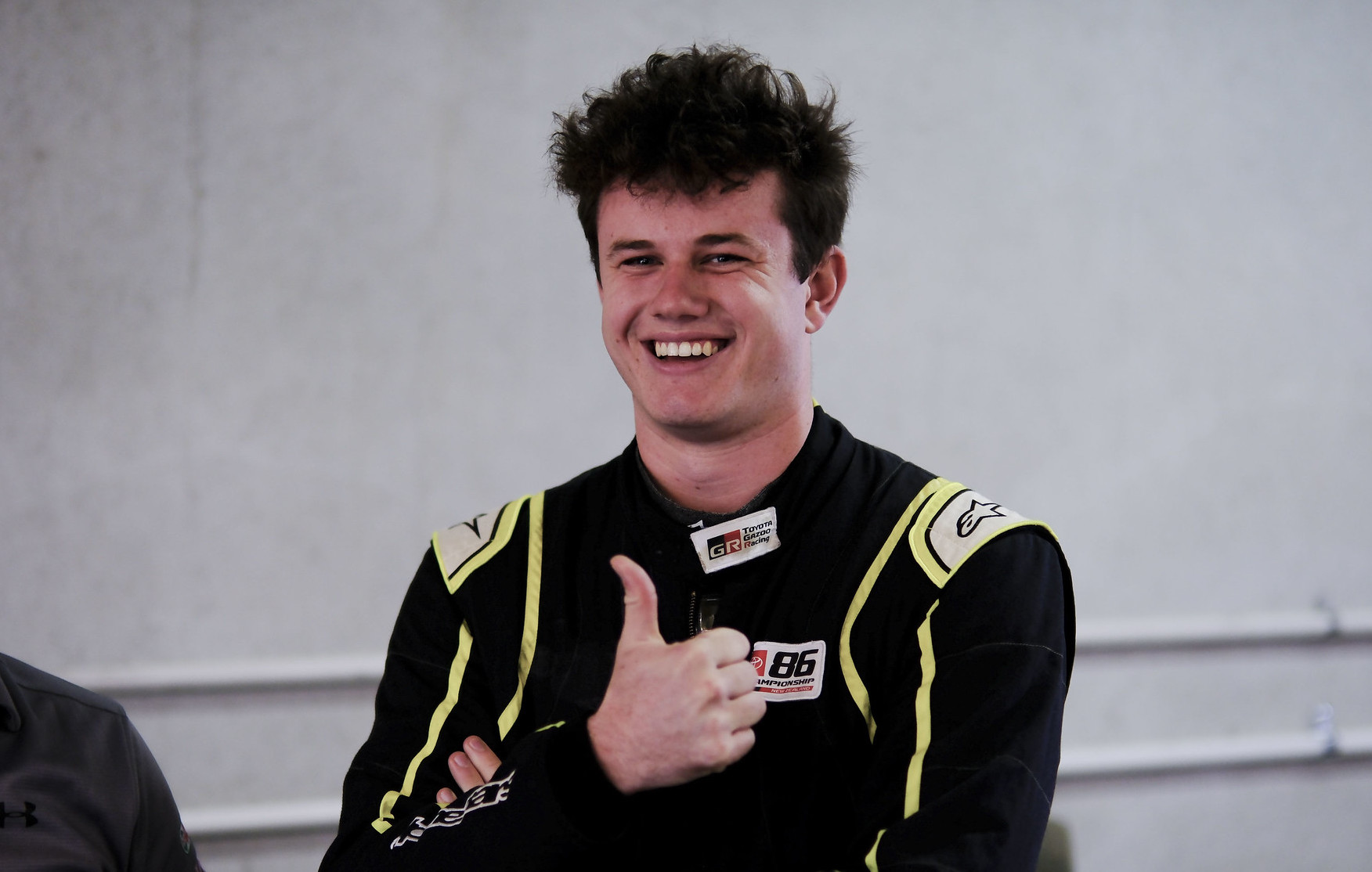 Morton targeting top ten for third TR86 campaign
Auckland's Will Morton is aiming to make a big step forward as he enters his third season of the Toyota 86 Championship.
"One of the big areas I am aiming to improve is my qualifying performance. We were often pretty quick in the race but starting near the back in such a competitive field was always a disadvantage.
Twenty one year old Will completed last season with a fine 11th place in the last race of the season and wants that to be the starting point in his third season, when he will be run again as part of the iMacRace Engineering squad.
"We were able to move forward frequently on race pace so if I can nail qualifying then I think it'll be realistic to aim for finishes just inside the top ten rather than just outside the top ten," he explained.
"Last year I finished in fourteenth overall, an improvement on my first year. So this season a realistic objective would be to finish in the top ten in the championship, and of course the higher the better."
Morton has already clocked significant testing mileage on two Hampton Downs test days and is aiming to get a couple more in before the 2023-2024 season begins in November.
Will's TR86 will once again carry the colours of the Mad Butcher and Pro Spec Electrical for the full season, which begins at Taupo International Motorsport Park in November.
Morton and team will have an early summer break before the championship resumes at Manfeild – Circuit Chris Amon where it will support the Castrol Toyota FR Oceania Championship. It will be on the support card for the international championship again a week later at the Euromarque Motorsport Park in Christchurch, then it's off the Highlands Motorsport Park for the 68th New Zealand Grand Prix.
There's a one month break before the championship heads to Hampton Downs for the penultimate round and then another four weeks before the finale.