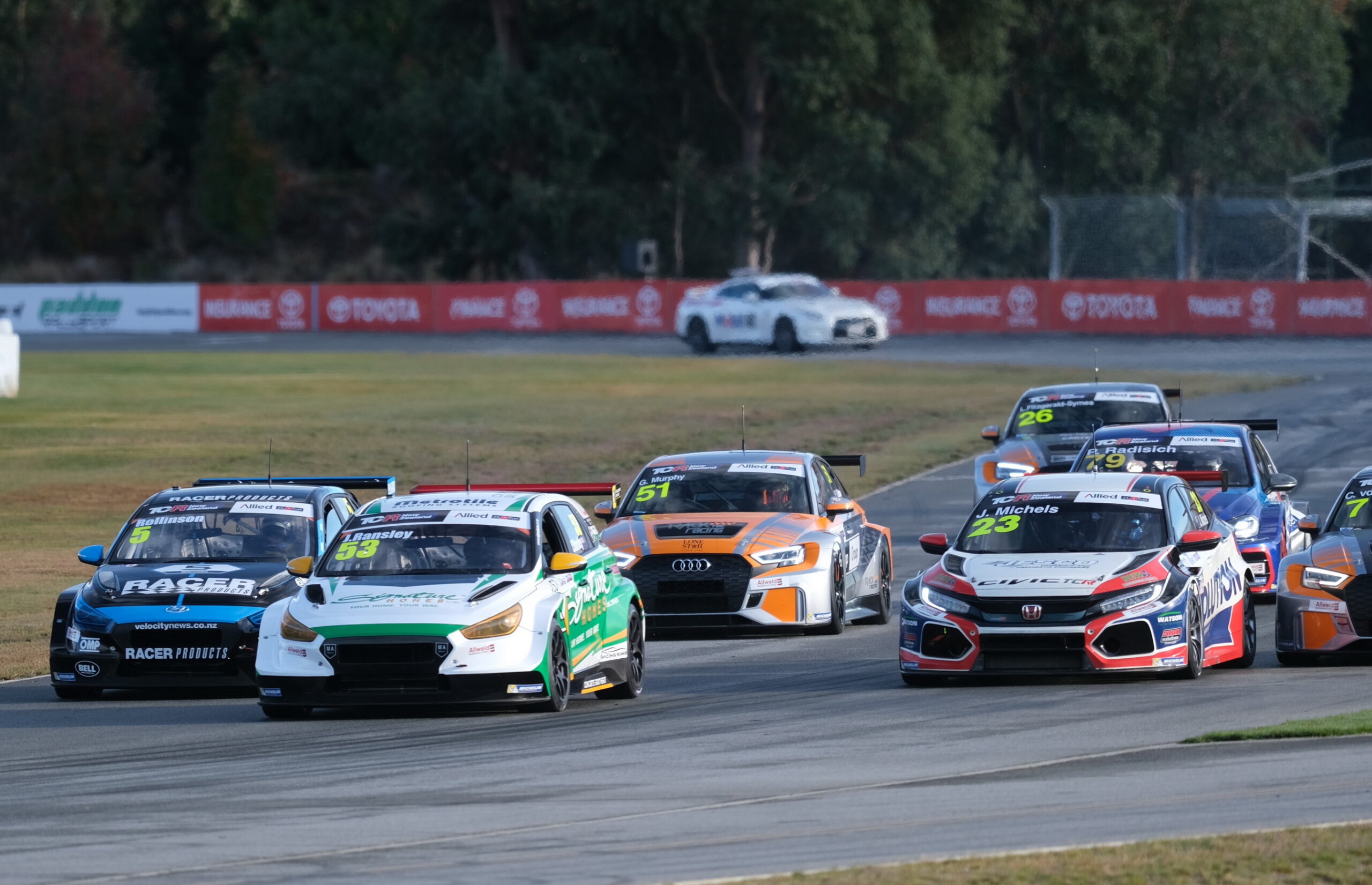 More cars expected to contest TCR Championship this summer
The momentum is growing as teams prepare for the three-round 2022 TCR Championship this summer. Grid numbers are set to expand with more cars expected into the country and a change in regulations allowing older TCR cars to join the grid.
"We are very pleased with the interest for the coming summer," commented category manager Lindsay Dodd. "We are aware of two new cars on the water which will arrive in time for racing as well as a new team finalising their commitment which will see two additional cars from out of Australia."
As with the very competitive and successful inaugural series held at Highlands Motorsport Park in Cromwell in April, on the line will be the title of New Zealand Touring Car Champion which was won, in 2021, by Chris van der Drift.
"This season, TCR Cars with DSG gearboxes (all other NZ Cars have sequential gearboxes) will be included into the main TCR series," said Dodd.
"This opens the door for drivers and teams to buy cheaper TCR cars from overseas, these cars offer great value and are more cost-effective to run."
With TCR regulations remaining the same as the FIA international rules, this has created a great domestic platform for drivers to gain experience locally, with an opportunity to compete in similar specification cars in Australia or further afield.
"With TCR cars having the option of having a DSG gearbox, it offers up the opportunity for those with lesser budgets to still campaign a modern race car at a fraction of the running costs," commented Queenstown based driver and team owner Mike Sheehan.
"Our Truck Moves Cupra is impressively cheap to run, whilst still maintaining the same considerable enjoyment and nearly the same outright pace of a full sequential boxed TCR. Competitors would be crazy to overlook DSG as an option!"
International Kiwi driver Chris van der Drift won the inaugural title in a star-studded field in April. Van der Drift won two of the three races with ex World Rally Championship driver Hayden Paddon winner the final decider. Also competing in the field was Greg Murphy, two-time World Touring Car Champion Paul Radisich along with young-guns Jordan Michels, who finished runner up, Lochlain Fitzgerald-Symes, Gene Rollinson and Jaden Ransley.
Two South Island rounds are expected to take place in January 2022 with one final round in the North Island either in late February or early March. While the dates are still to be confirmed, all three rounds will be at Speed Works promoted events.