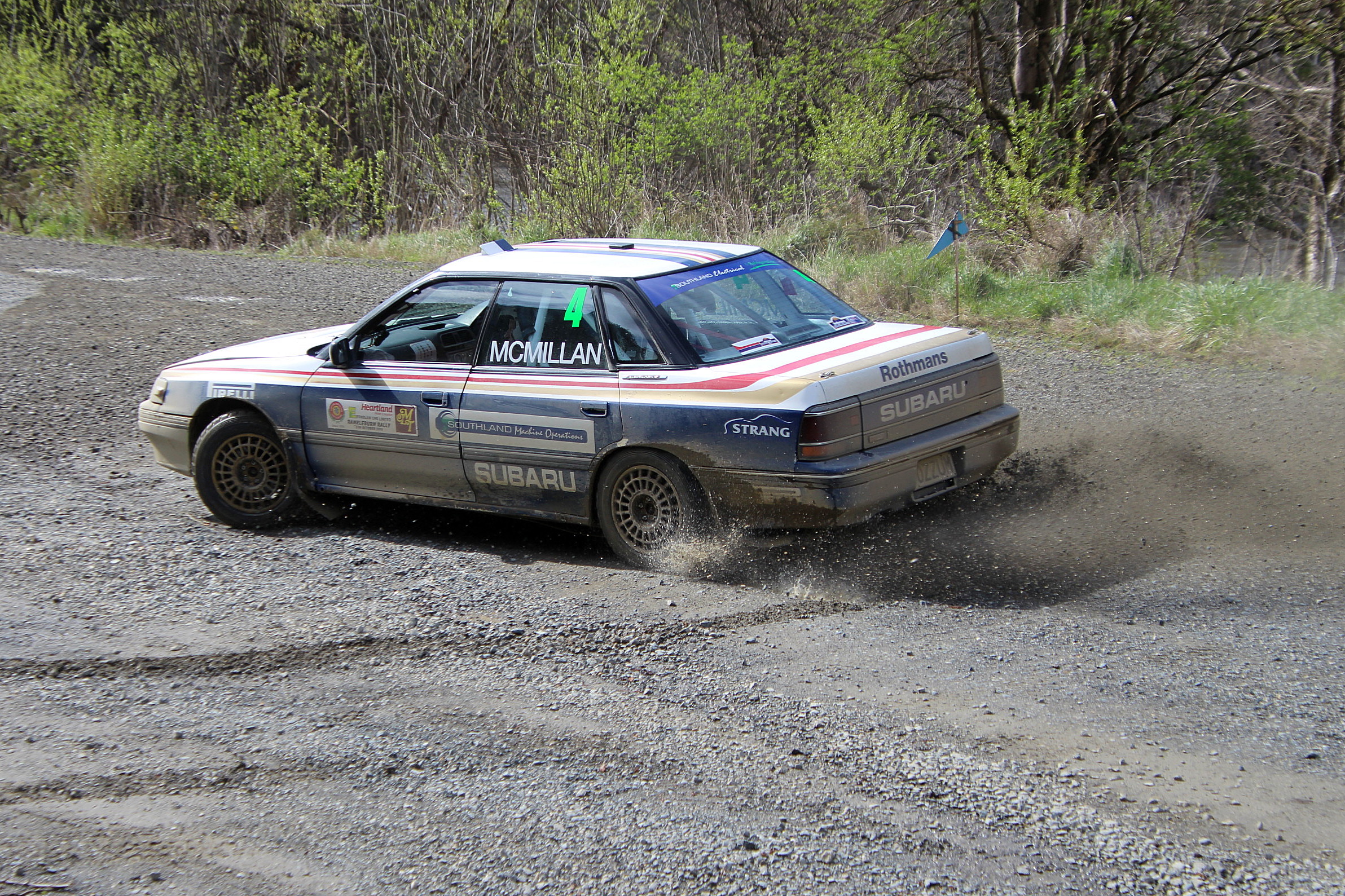 McMillan pleased to be back among rally community
One of the south's foremost rally drivers during the early 2000's, Mark McMillan of Invercargill, the second seed for Saturday's Rankleburn Rally, is enjoying being around rally people again after a lengthy break from the sport.
McMillan started his rally career in a Subaru Leone in which he placed third in the 4-wheel-drive class in the 2001 Catlins Coast Rally. He then got a Subaru Impreza in which he finished tenth in the 2004 Catlins Coast Rally. "I was just getting used to the car at the time," he says. The following year he had a comfortable lead in the Rally Of Southland when a simple gearbox problem stopped him but he secured one of his best rally results later that year with a third place overall in the Catlins Coast Rally.
McMillan contested rounds of the NZ Rally Xtreme Championship during 2005 and 2006 and he has great memories of those times. "It was pretty exciting. Those events are some of my fondest memories. Within the top ten anyone could win or grab a podium. There were guys like Derek Ayson, Jeff Judd, John Silcock and us younger guys. I enjoyed it and we were quite competitive."
McMillan finished second in the rally class at Race To The Sky twice, once behind Ayson and on the other occasion behind Andrew Hawkeswood.
In his mid-twenties, McMillan was faced with a decision – to either try really hard to get sponsorship and keep going or take the safer option and work on his business.
He took the safer option with a view that he would come back to the sport later in life. "Before I knew it," he says, "twelve years had gone by."
"My brother Shaun had a Subaru Legacy and he let me have it." In his Catlins return in 2019 McMillan started at thirty-nine in the order and recorded three top ten stage times and finished a superb eighth. He also did last year's Rankleburn Rally and was having a good battle with Tony Gosling in another Subaru Legacy when he was forced to retire with suspension damage after three stages. Gosling went on to finish second.
McMillan was back at Catlins this year, starting seventeenth and setting the twelfth fastest time in the opening stage before he retired with mechanical problems.
"I used to push hard to try and win, I need to tone it down until I get more practice," he says.
"We have been developing the car to make it better, Shaun didn't worry too much about that. I feel now at Rankleburn we are at that point it should be good. I have to thank Murray Wright, my co-driver, he has helped develop the car. I have had Murray and a good team of mates helping me throughout my rally career, I am very lucky."
While Rankleburn is the immediate mission McMillan says, "I will keep doing a few rallies over the next couple of years and after that I might start doing a few more."
The rally is a part of the Eastern Southland Car Club's rally championship and will consist of four Special Stages based at Telford Tops Road in the Rankleburn Forest, West Otago off River Road/Deviation Road Waipahi – West Otago Road and Young Road from the south, approximately one hour from Gore. From the north cross the Clutha River at Clydevale and head towards Beaumont. Turn left onto Pannets Road and continue onto Chapman Road through forestry.
Turn up Telford Tops Road where the club will have a "motorsport' sign. The venue is 35 minutes from Balclutha and will be signposted from State Highway 1.