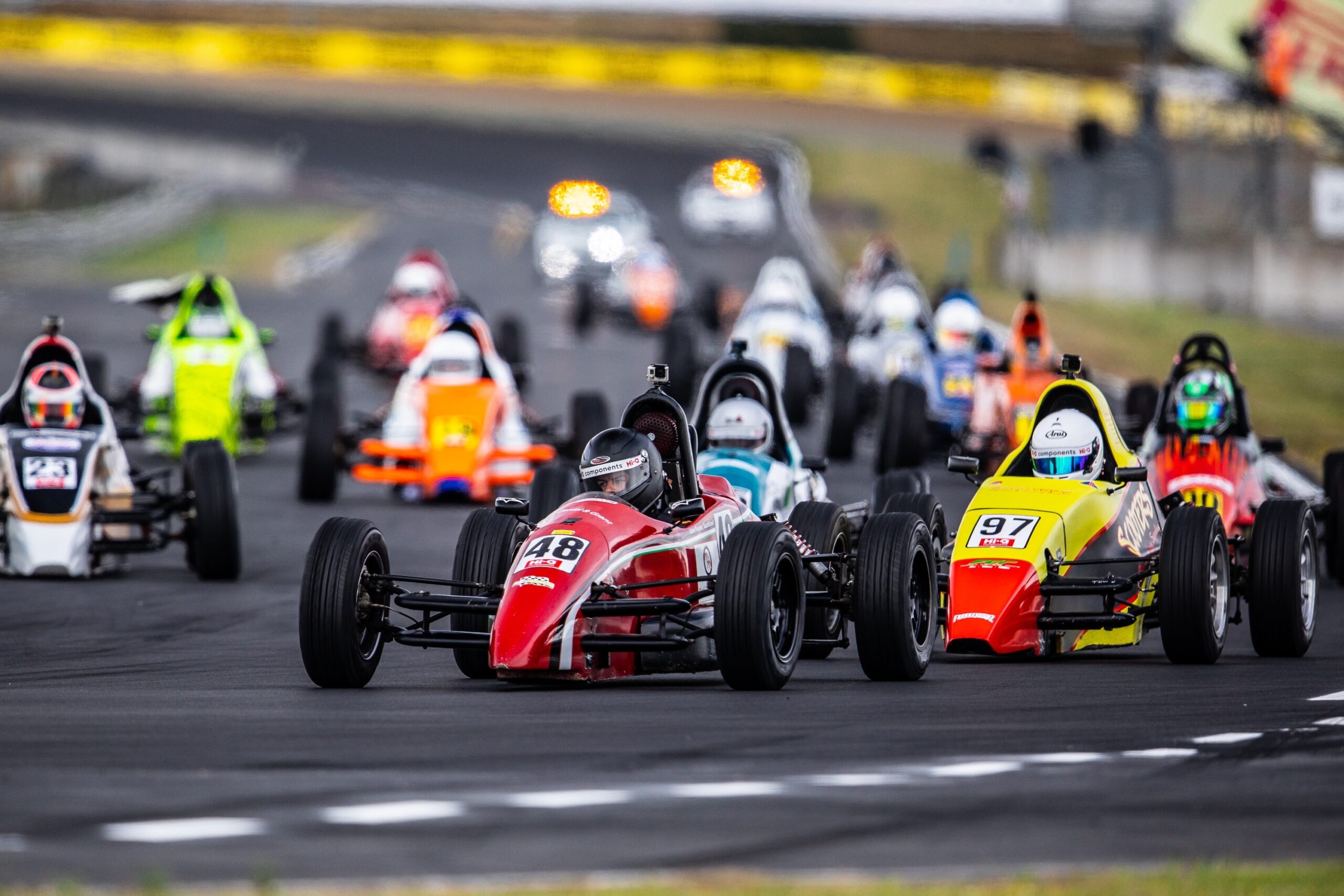 Liam Foster wins, takes championship lead as Symon falters
Liam Foster has taken an action-packed Race 13 of 2020-21 Hi-Q Components NZ Formula First at Hampton Downs. The win also handed Foster the championship lead as former leader, Chris Symon, encountered some teething issues after his hasty repairs this morning.
Foster got away well off the line and slotted into the lead early on in the opening lap. He didn't have everything his way, though, as Leo Scott and Brody McConkey soon joined him for a race-long battle. Foster would time his gap perfectly to lead the race out of the final corner and take victory over Scott, in second, and McConkey, in third.
Fourth on track was Amy Smith who raced alone for the majority of the race but was hunted down by rookie racers Hayden Bakkerus and Zac Blincoe. Smith would hold on to the position ahead of Bakkerus and Blincoe.
The next battle pack was between more rookies, this time it was Louis Sharp, Dylan Grant and Mason Potter. The trio all crossed the line three-abreast, separated by only 0.3s at the line with Sharp leading Grant and Potter for seventh, eighth and ninth respectively.
The big story of the race was Chris Symon's issues. After an incredible effort to repair his bent front beam from qualifying, Symon started in third but a tardy start saw him fall back multiple places. On the exit of turn one, half of his engine cover came loose and essentially acted as a parachute down the straights, significantly slowing his car down the straights. Symon was able to salvage a tenth-place result, but it wasn't enough to stop Foster from taking his championship lead.
Liam Nicholson finished in 11th place ahead of Jensen Foster in 12th. Toby McCormack came home 13th with Bob Dillow 14th and David Scammell 15th.
Jamie Newton failed to start after pulling off the circuit on the warm-up lap.