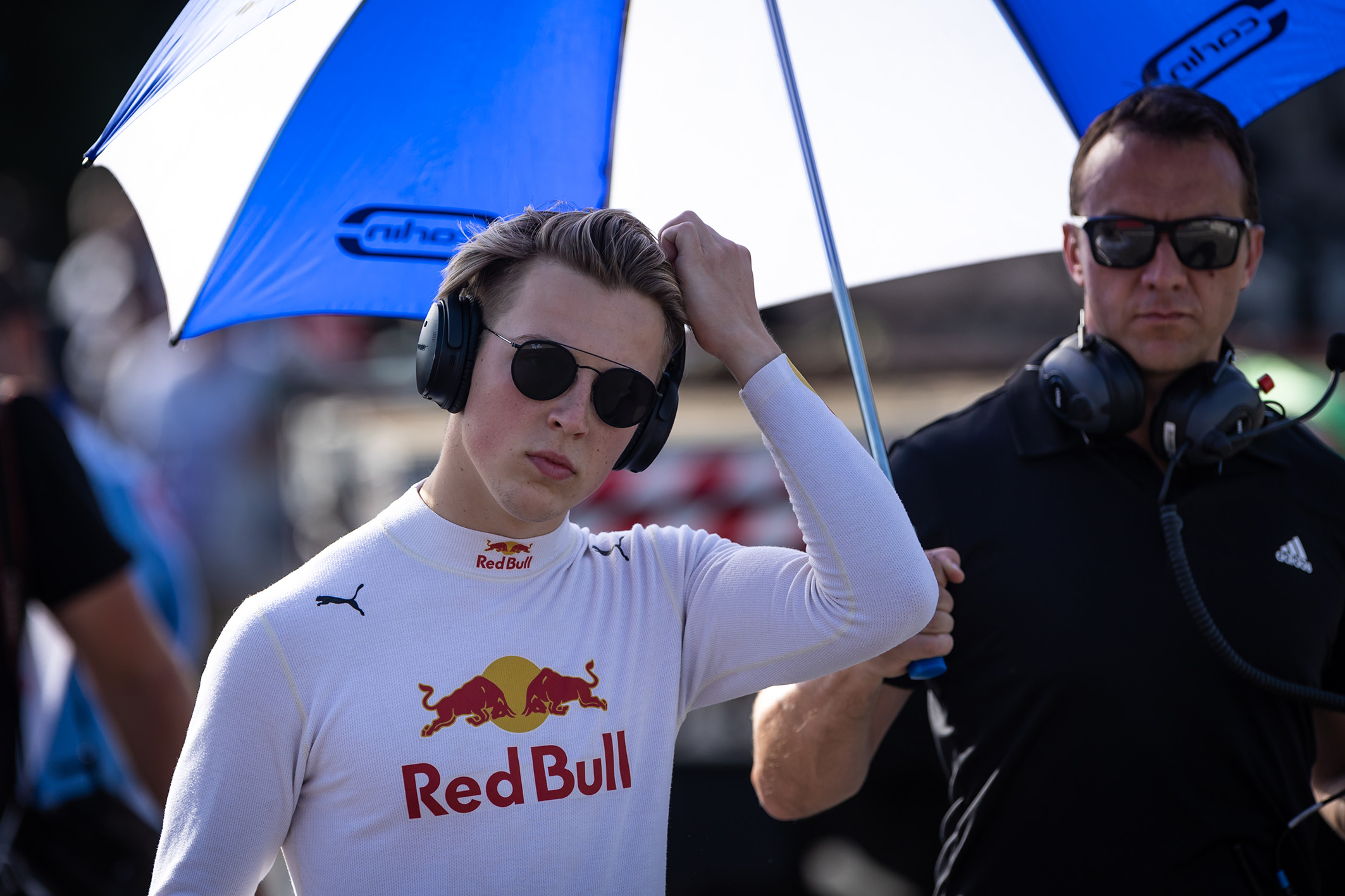 Lawson holds onto fourth in F2 standings
Formula 2 racer Liam Lawson has maintained his fourth championship position after a difficult weekend in Spain.
The 20-year-old Kiwi Red Bull-Rodin Cars driver was on the back-foot after an issue in qualifying left him to start both races from 16th on the grid.
"We had an issue with the warm-up of the tyres in qualifying, particularly on the second set that messed us up a bit," said Lawson after his worst qualifying of the year. "We know what needs to be improved so it shouldn't happen again."
Lawson had electric starts in both races but soon got caught behind a train of cars, with no-one able to pass on a circuit renowned for a lack of overtaking opportunities.
"I was in a DRS train for most of it and couldn't overtake anybody," said Lawson at the end of the first race. "I had good tyres compared to the guys around me but still couldn't do anything. It was pretty frustrating."
For the Feature race, which includes the mandatory pit-stop, Lawson's Carlin team called him in to switch from the soft to the harder compound tyres early in the race. He climbed up to sixth place, 10 spots up from his starting grid.
Lawson's sixth place came under fire over the closing laps from the few drivers who'd switched to the softer tyre towards the end of the race and were able to use their superior pace to get by, demoting him to ninth at the chequered flag.
"I think our strategy was okay but we didn't optimise it. A really good first lap and then we obviously boxed a bit too early. I came out behind [Theo] Pourchaire and got stuck behind him the whole race. His pace was too slow which put us under pressure from the alternate strategy guys coming back at us," he said.
"If we'd be able to clear Pourchaire I think we could have been okay."
Lawson said he was also surprised at how long the soft tyre lasted in the searing 35-degree heat in Barcelona, particularly after their results in testing at the circuit a month earlier.
"In these hot temperatures the soft actually works quite well, it's a much better tyre. We had a lot of issues with graining in testing when it was a lot colder and we just didn't predict it to last as long as it did today."
Race winner and championship leader Felipe Drugovich took victory after running a much longer stint on the soft tyres than his rivals.
Lawson finished ninth in both races, taking away a mere two championship points for his weekend at Circuit de Barcelona-Catalunya, enough to remain in fourth place in the championship with 20 races still to come.
The FIA F2 championship now has a quick turnaround from Spain with testing in just four days time at Monte Carlo, as preparations begin for the Monaco Grand Prix meeting.