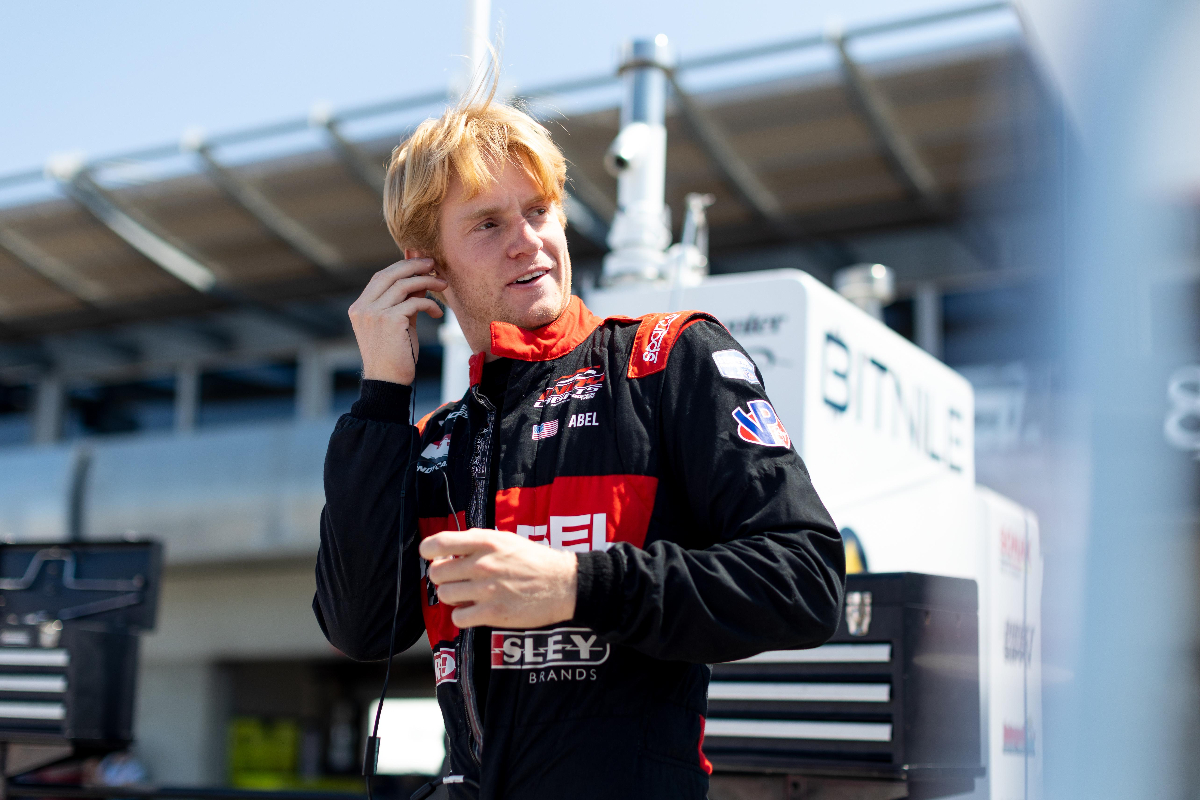 Indy Nxt racer more than Abel to succeed in Formula Regional Oceania
Indy Nxt racer Jacob Abel will join the Kiwi Motorsport team for the 2023 Castrol Toyota Formula Regional Oceania Championship.
The Louisville, Kentucky racer has been competing in domestic United States competitions since 2017, but the New Zealand-based five round championship will be his first foray into overseas competition. He is the fourth US racer confirmed so far for New Zealand's first international season since 2020 joining Ryan Shehan, David Morales and Chloe Chambers on the entry list.
It will be the first time the Kiwi series will run as the Castrol Toyota Formula Regional Oceania Championship – certified by FIA, and will reward its champion with a significantly increased haul of 18 Super Licence points, up from 10. Super Licence points will be awarded all the way down to the ninth-place overall finisher.
Jacob, 21, started his senior racing career at the age of 16 in the F4 United States Championship and in 2018 dovetailed dual campaigns in F4 and the new-for-2018 F3 Americas Championship. Four podiums in his opening season in F3 marked him out as a talent to watch and he backed that eye-catching performance in F3 with an even stronger second season in 2019, with back to back victories at Road Atlanta a season highlight.
Competing in Indycar and in the Indianapolis 500 have always been a long term career goal for Abel and he made his debut in the Road to Indy categories that support the Indycar championship back in 2017 in the USF2000 National Championship.
He dipped his toes into the water of the USF2000 Championship in 2017 and 2018 before a larger campaign in Indy Pro 2000 in 2019. A learning year saw him finish inside the top 10 overall with ninth overall and a pair of top five finishes. He ran dual campaigns again in 2020, this time in Indy Pro 2000 and in the Formula Regional Americas Championship. Despite the challenges of again competing in two series he scored his first Indy Pro 2000 podium at Mid-Ohio that September.
A full season of Indy Pro 2000 saw two podiums and sixth overall in the standings before a move to Indy Lights in 2022 where he secured several top five finishes and eighth overall in the championship standings after an impressive debut year.
It's not just in single seaters where Abel has seat time in recent seasons either. He's competed in Stadium Super Trucks, in the IMSA Sportscar Championship and the GT World Challenge American Championship.
The Abel and Kiwi Motorsport partnership will get its campaign underway in New Zealand's South Island next month when the championship begins at Cromwell's Highlands Motorsport Park over the weekend of January 13-15.
Jacob himself is relishing the opportunity to compete in what has become regarded as one of the most competitive junior formula competitions in global motorsport, commenting:
"Ultimately for me the goal is Indycar and the Indy 500 but I see the Castrol Toyota Formula Regional Oceania Championship as a great stepping stone on that journey to learn and develop my skills. I'm looking forward to gaining experience in a new car and particularly on some new tracks and of course I'm going to be aiming for wins and podiums."
Kiwi Motorsport's Garry Orton says the team have a long association with Abel and are looking forward to the first race weekend, commenting: "We are excited to have Jacob join us for the New Zealand championship in 2023. We have actually known him since 2017 when we first set up in the States and have watched him progress up the ladder with great success."
The New Zealand championship has one of the best records in junior formulae for the proportion of its drivers over the years who have made it to Formula One or achieved other notable successes. Current F1 aces Lando Norris, Yuki Tsunoda, Nicolas Latifi, Lance Stroll and Guanyu Zhou have all raced in TRS. Norris and Stroll were both champions.