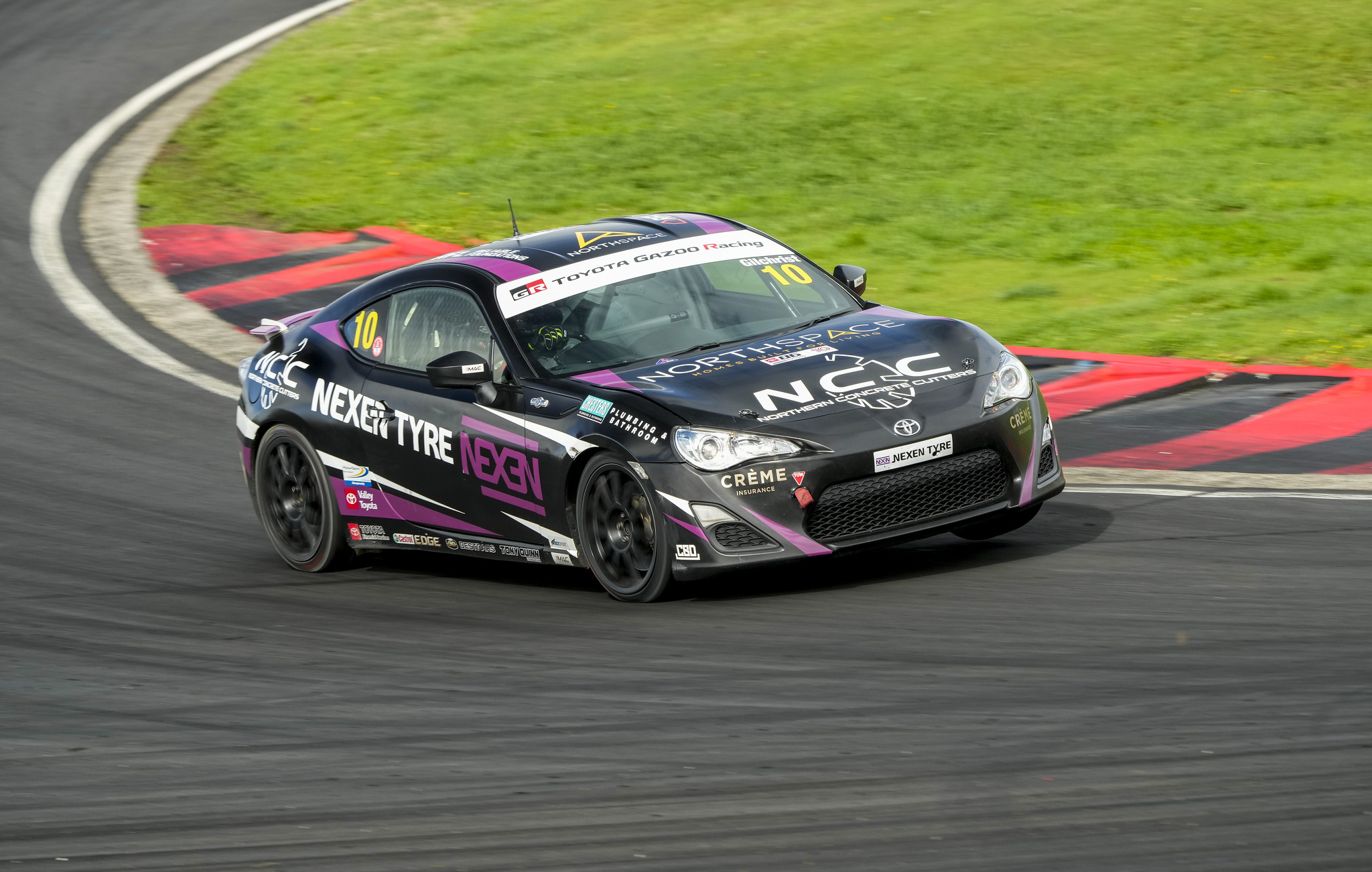 Gilchrist stamps authority on Toyota 86 field with pole
Brock Gilchrist underlined his status as a favourite for the 2023 Toyota 86 Championship with a stunning performance in qualifying at the third round of the championship at the New Zealand Grand Prix meeting at Hampton Downs.
The Matakana driver needed just one warm up lap before releasing a sensational lap that left the others gasping and gave him pole position and the best possible start to the weekend.
Gilchrist was on the money immediately as the 20 minute session got underway – clocking a 1.53.5 second lap on his first flyer with the other leading lights of testing, Justin Allen, Clay Osborne and Tayler Bryant just a few tenths behind.
Ten minutes in and the top three remained the same but John Penny, who had enjoyed a strong Friday test in dry and wet conditions, popped up into fourth ahead of rookie Tom Bewley. Hunter Robb, new to the championship this weekend and competing in one of two rounds this season, popped up in sixth with Bryant nudged down to seventh with seven minutes to go.
With the track temperature warming up by five degrees during the session thanks to the first sunshine in several days in the Waikato, nobody could get anywhere near the top runners, let alone Gilchrist's best time and it left the 18 year old brimming with confidence for the rest of the weekend.
"Obviously the goal is to be able to get the quickest time possible somehow we managed to do that on our first lap which was pretty cool," he said afterwards.
"We did try but the track conditions changed and made a world of difference. Qualifying sets you up for the race weekend of course and we'll be in good shape for that first one and we'll be going for the win."
Allen was pretty happy with his front row start after clocking his personal best around the long layout of the North Waikato track, while Osborne and Penny locked out row two. Bewley and Robb will start from the third row with Bryant and Fynn Osborne lining up on row four. Rylan Gray and Teretonga round winner Dion Pitt round out the top ten qualifiers.
Further back, Mallard and Mallard occupy the ninth row of the grid. It is the first time in the ten year history of the championship that a father and son have competed against each other. This time it was youngster Thomas who got the victory over dad Mark, by just three tenths of a second.
For the 19 drivers competing this weekend, the dry conditions for qualifying were very welcome after two days of testing in very unsettled conditions and the session was incident free.