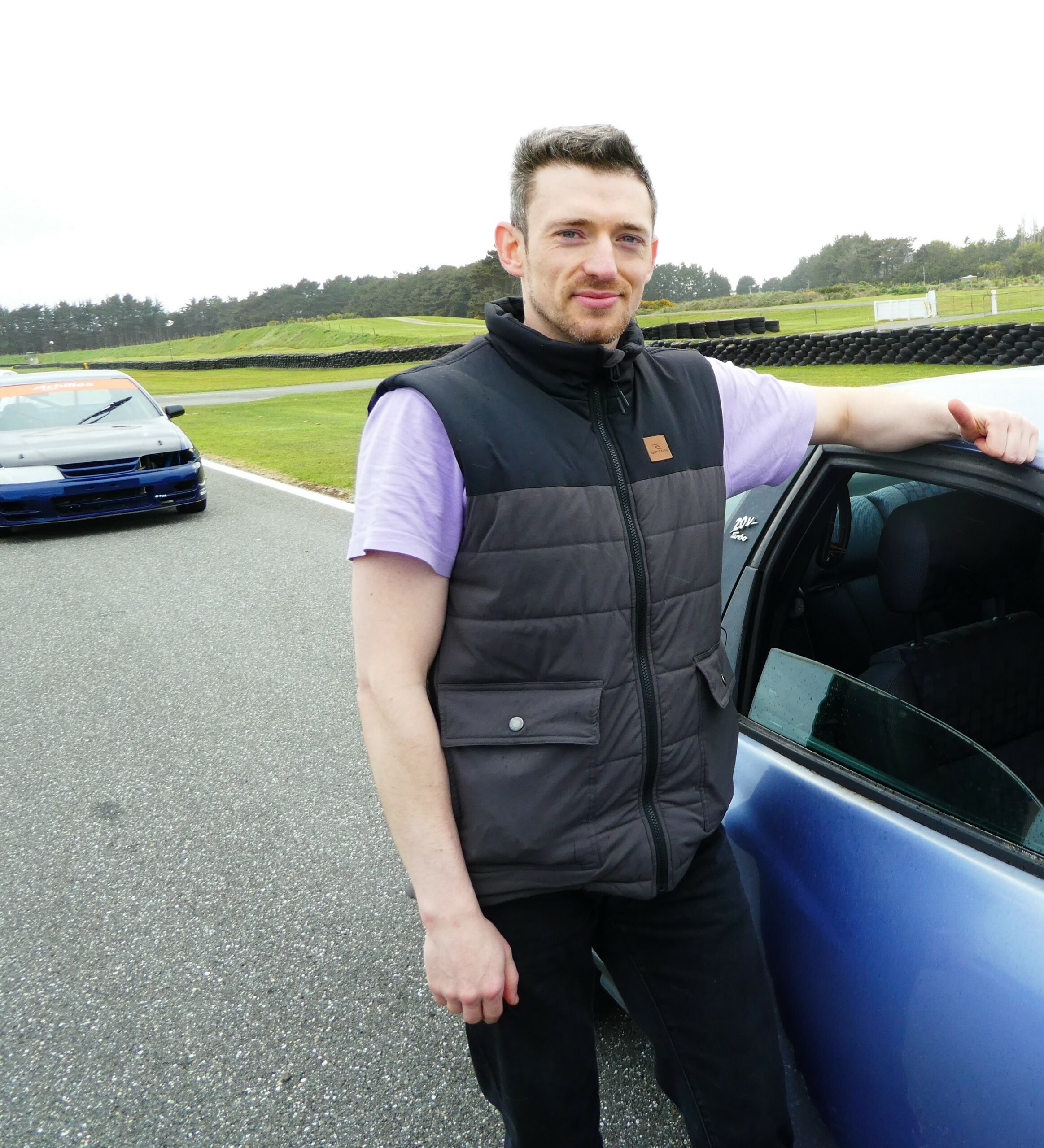 FROM UKRAINE TO ISRAEL TO TERETONGA PARK
Maks Butensko is new to the Southland Sports Car Club's Evolution Motorsport ClubSport Championship at Teretonga Park this season and he has embarked on quite a journey to get there.
Maks was born in Ukraine but moved to Israel when just 11-years-old. After spending time in Army service in Israel Maks started work in 2011 and discovered he enjoyed driving cars and developed a real interest in sports cars in particular. "I just loved hearing them, seeing them and driving them," he says.
In 2013 he bought his first sports car, a Fiat Coupe, ironically very similar to the car he used in the most recent round of the ClubSport Championship, just with a different engine. He spent a lot of time changing and tuning the car but did not compete in motorsport. "Motorsport was quite new to Israel and back in those days drag racing was the most popular and the Fiat being front-wheel-drive was not really suitable." A year later he purchased a Porsche 944 in which he got a lot of enjoyment from driving on some of the twisty roads of Israel.
After a time, he decided to study something related to cars. He didn't want to be a mechanic so chose mechanical engineering and decided to move to New Zealand.
Why New Zealand? "Car wise New Zealand is a cool place. There is a huge variety of cars and they are cheaper here. Everything came together and I ended up at SIT."
"I finished my Diploma Level 6 and found labouring work for a year while I looked for something related to mechanical engineering. I spent two months in Auckland and then we had the first lockdown. I came back to Invercargill and spent 1½ years at Stabi-Craft and now I work at Concept Solutions."
"Invercargill is nice and peaceful and it has a great facility in Teretonga Park. I knew about Teretonga before I got to New Zealand. When I first arrived in Invercargill, I tried to get to Teretonga but it never happened. Then I met Anthony, (Southland Sports Car Club ClubSport Co-ordinator, Anthony Ralston) and he invited me out to one of his events.
"I entered Round 2 of this year's championship in my Toyota MR2 but I had an engine problem so Anthony lent me his car. I came back for Round 3 recently with my Fiat Coupe." Maks has two of them with different engine configurations.
Maks has enjoyed his ClubSport outings to date and is keen for more. "I want to prepare my cars better for it and carry on."
The Evolution Motorsport ClubSport Championship is held throughout the season at Teretonga Park in Invercargill and features grassroots events such as motorkhana's and autocross events. Anyone 12 years and over is welcome and anyone interested can contact Anthony Ralston at 0273 093 986. Round 4 takes place at Teretonga Park on Sunday 20 November.