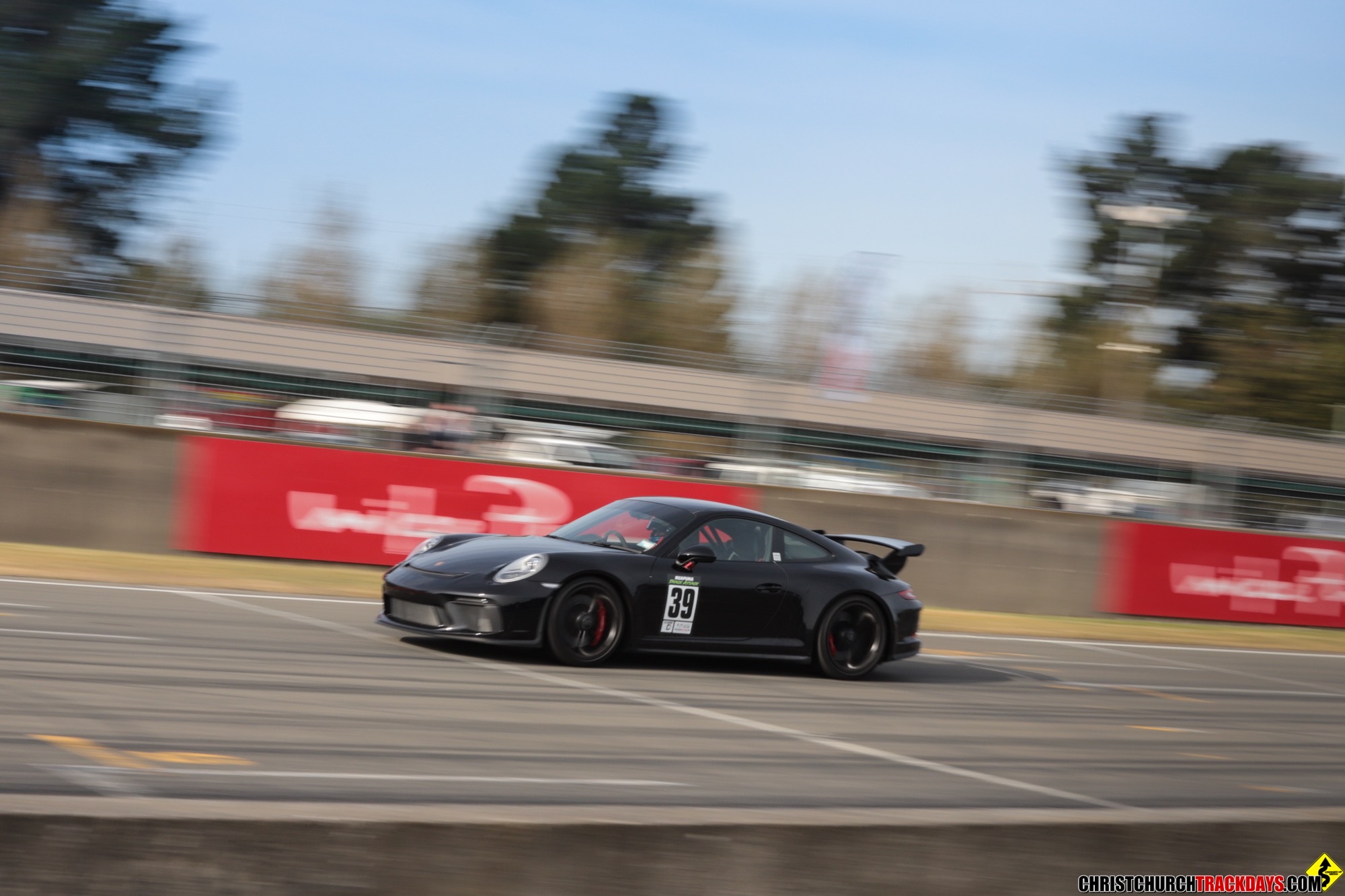 Former drifting champ takes out Ruapuna Track Attack for second year running.
2009 Drift South series champion and 8 x NZ Karting champion Simon Hunter has taken out the top honors at the Ruapuna Track Attack for the second year running in his Porsche GT3 Clubsport.
Started in 2019 as a collaboration between the Canterbury Car Club and local Drive Day operator Christchurch Trackdays and run under Motorsport New Zealand's ClubSport regulations as an event to locally promote the world wide popular format of Time Attack style racing.
"This has been a great event, falling under clubsport basic regulations which allows those new to motorsport to enter without the need for a competition licence , this is excellent for our trackday customers to get a taste of competitive motorsport , many of them have gone on to turn their road cars into dedicated competition cars," said Blair Thorpe of Christchurch Trackdays.
Track Attack see's competitors take on the Ruapuna circuit in small groups for short sharp 8 minute qualifying sessions , after 4 sessions each they are ranked by their fastest lap times , these results are used for class placings and the Top 16 then progress through to a one car at a time shootout for the overall placings.
Track Attack 2019 lap record holder Shane Roughan who had mechanical dramas in 2019 was back for redemption this year in his Mitsubishi Lancer Evo 8 and set the pace early in the first session with a 1:30.325 , with Hunter sitting in second in the 1:33's , in a cruel repeat a broken suspension arm saw Roughan retire in the second session of the day and unable to contest for overall honors yet again.
After the qualifying sessions were done the top 16 shootout was ran with the order running slowest to fastest.
With over half the top 16 being regular trackday drivers showing the benefit of seat time , this was especially evident in Class E (Road Cars 2001 – 3500cc) with 1st placed Callum Hickford (Nissan Sunny Lucino) and 2nd placed Corey Lust (Honda Civic Type R) topping the lap times of all bar the top two in Class B (Race Cars 2001 – 3500cc).
The final run of the day was top qualifier Simon Hunter putting down a 1:34.173 and he was never really under pressure with a fastest session time of 1:32.767 and second place Alex Pirlea (Honda S2000) , another Drift South series regular , on 1:38.064.
"It's fantastic to see this event growing with many new competitors and spectators out enjoying our grassroots motorsport it can only be a good thing , we look forward to working with Christchurch Trackdays to bring this event back even bigger and better in 2021," said Canterbury Car Club – General Manager – Mark Wederell.