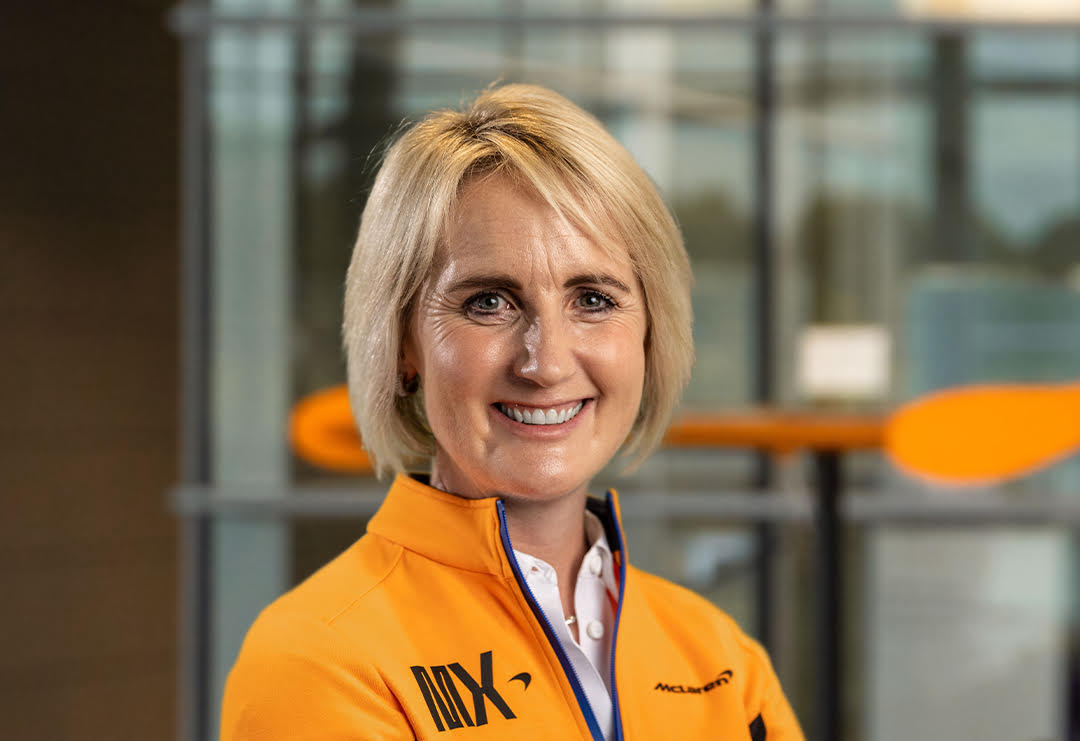 Emma Gilmour joins McLaren Racing as their first ever female driver
McLaren Racing today announced Emma Gilmour as the team's first-ever female driver who will compete for the McLaren Extreme E team in 2022.
Emma's announcement follows a media engagement today during the COP 26 UN Climate Change Conference in Glasgow with His Royal Highness The Prince of Wales. The engagement also marks McLaren Racing's entry into Extreme E and the reveal of McLaren's spectacular launch livery.
McLaren will be the latest team to join the series in 2022, raising awareness of the impact of climate change, participating in Extreme E's robust legacy programmes, and leaving a lasting footprint by engaging its fans around the world to take climate action. Motorsport has long since provided a hub for transport innovation and technology and Extreme E brings some of the world's most famous teams, representing the latest clean technology, to race in some of Earth's most remote and stunning locations.
McLaren Racing CEO, Zak Brown, Race Engineer for McLaren Extreme E, Leena Gade, renowned climate scientist, Professor Carlos Duarte and designer of the McLaren Extreme E launch livery, Vic Lee, were in attendance with Emma Gilmour at the engagement with His Royal Highness.
A native of Dunedin, New Zealand, Emma is known for her vast experience in rallying, rallycross, cross-country rallying and most recently competing in the inaugural season of Extreme E. In 2016 she became the first and only female to date to win a New Zealand Rally Championship event and also won the FIA Women in Motorsport and Qatar Motor and Motorcycle Federation (QMMF) crosscountry rally selection in 2015. Emma completes McLaren Extreme E's driver line-up for 2022 alongside US driver Tanner Foust.
The announcement of McLaren's newest driver a historical moment for McLaren Racing made all the more poignant as Emma is a compatriot of the team's founder, racing legend, engineer and innovator, Bruce McLaren.
"I'm incredibly honoured to be McLaren Racing's first female driver," said Gilmour.
"Growing up in New Zealand, Bruce McLaren and McLaren Racing are seen as the pinnacles of motorsport. To be competing in Extreme E next year with McLaren is a special opportunity. The series is a fantastic platform that represents equality and addresses the key issues affecting our planet and society. I'm looking to draw on my previous experience in Extreme E alongside all my skills across rally, rallycross and cross-country rallying, that make me well-suited to the sport, to make a positive impact and inspire the next generation of female drivers and engineers. I can't wait to get started with the team."
"We're proud to join His Royal Highness to announce Emma Gilmour as the first-ever female driver for McLaren Racing," said McLaren Racing CEO Zak Brown.
"Emma completes our exciting and competitive driver line-up alongside Tanner Foust for our first season of Extreme E. She's a race winner and has proven herself this year in Extreme E alongside a vast background in competitive off-roading in multiple racing series across the globe. It's fitting that our first female driver originates from New Zealand where our founder Bruce McLaren was from."