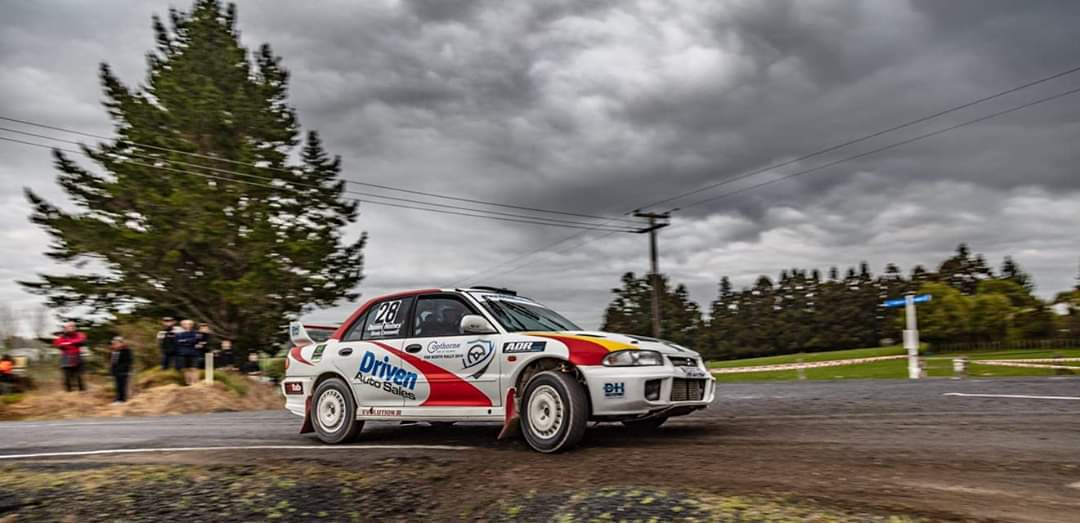 Driven Auto Sales backs Rally Bay of Plenty
Rallying will make a spectacular return to Bay of Plenty roads next month when crews from throughout the North Island compete in the Driven Auto Sales Rally Bay of Plenty 2020.
The national status rally based at Whakatane is being organised by Motorsport Bay of Plenty Inc. on October 17-18 and will be sponsored by Driven Auto Sales.
Daniel Haines, owner of Driven Auto Sales Ltd says he is excited to secure the title sponsor rights for the rally.
"There haven't been many events this year, whether motorsport of anything else, so it's exciting to be involved with Rally Bay of Plenty which I'm sure will be very popular with competitors and the public,'' Haines said.
"Our company is based in Tauranga and we buy and sell used cars throughout the Bay of Plenty. It's a great association to be involved with the event which will bring rallying back to our region.''
Pre-rally formalities including a Rally Car Show and Ceremonial Start will be held in Whakatane on the afternoon of Saturday October 17.
Rally competition begins at 7am on Sunday October 18 with crews set to tackle nine special stages before the finish ceremony in Whakatane about 3.30pm.
Just over 120km of special stage competition on closed public roads including venues familiar to World Rally Championship competitors and spectators such as Stanley Rd, Manawahe Rd and Herepuru Rd.
Service parks – where the cars can be worked on by support crews – are located at the Matata rugby grounds and the Pukehina School.
As well as enhancing the schedule of North Island rally events which has been impacted by Covid-19, Rally Bay of Plenty will bring an economic and community boost to the region that prior to Covid-19 restrictions had already seen its tourist and hospitality sectors significantly affected by the White Island volcanic eruption in December 2019.
The rally is welcomed as an important addition to the region's events calendar.
"We are thrilled that Motorsport Bay of Plenty is returning to host their Bay of Plenty rally event in Whakatane, Matatā, and surrounding parts of our District,'' said Kim Fort, Events Co-ordinator, Whakatane District Council.
"The Sunday rally and other activities planned for the weekend are sure to create a buzz and delight all participants, which is just what the community needs after a challenging year.''
The rally will cater for up to 80 crews ranging in experience from leading New Zealand Rally Championship competitors to newcomers contesting the Novice category which has a been a traditional element of Motorsport BOP events.
Route details including prime spectator viewing points will be announced in the lead-up to the rally.