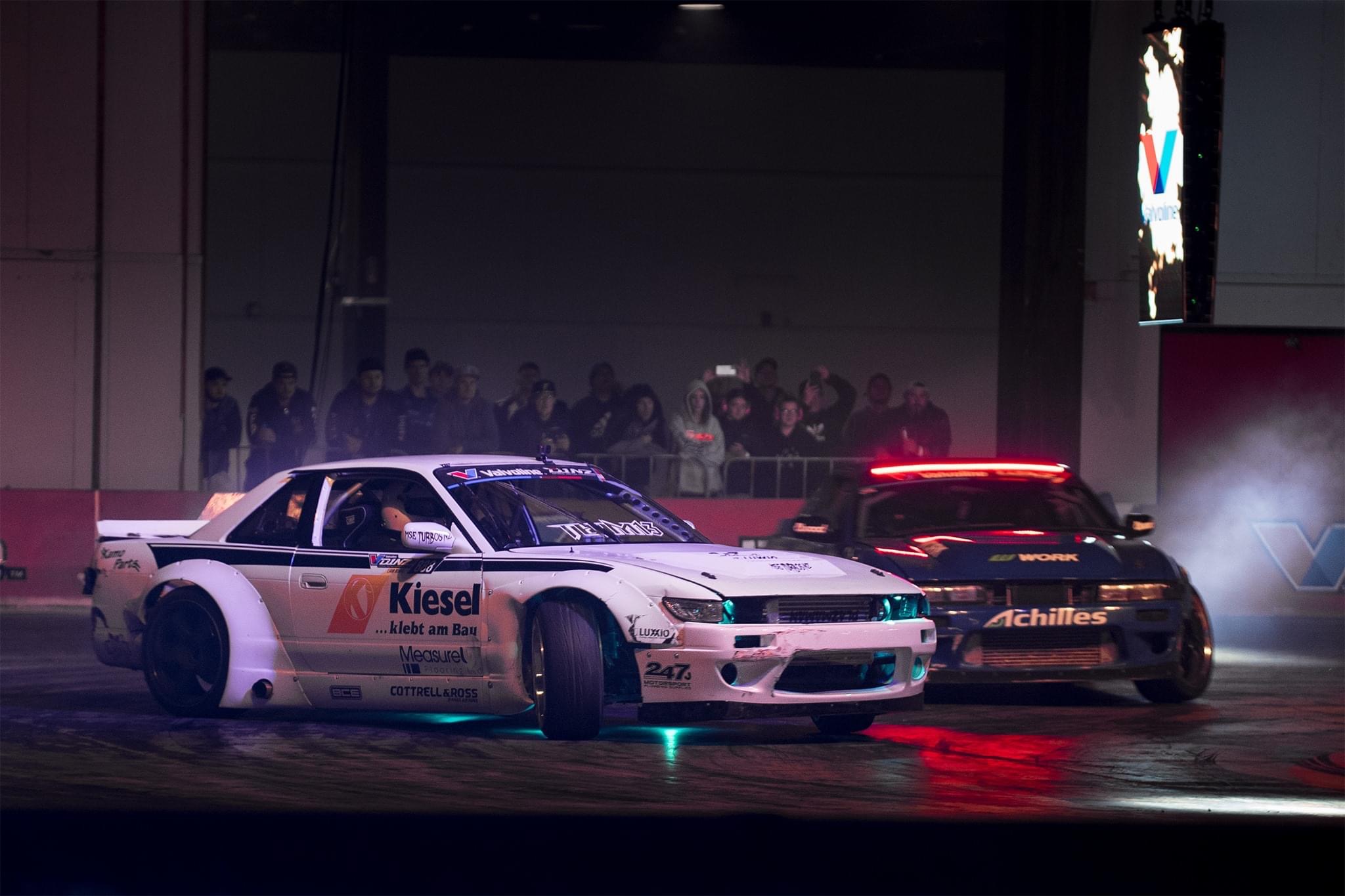 D1NZ rejoins Sky TV for Live 2021 season
The Valvoline D1NZ National Drifting Championship announces its 2021 revised calendar and has reignited the Live Sky Sport partnership for the coming 2021 season.
Organisers of the series have announced a strategic broadcast partnership to bring drifting live to fans again in 2021 on all Sky platforms including Sky Sport, Sky Go and Sky Sport Now.
Series organiser Brendon White stated he is proud that along with major stakeholders and Sky TV, Drifting is now recognised as a leader for motorsport entertainment in Aotearoa and will be the only nationwide domestic series to be broadcast live in 2021.
Tex Teixeira, Chief Content Officer at Sky says, "Motorsport is super important to Kiwis and we've always had the best of the best on the grid. The 2020 D1NZ series was really popular, even with all the disruption the crew had to face.
"We're looking forward to a successful series taking place around Aotearoa in 2021 with all the action, squealing tyres and incredible skills we've come to enjoy."
D1NZ and Sky have worked hard to deliver a series to suit all NZ motorsport fans with the Championship's Round five placement now set for April 16th -17th at Pukekohe Park Raceway; the last date to be announced while the series waited for the 2021 Supercars calendar release.
The series plans on integrating new technology alongside the live broadcast and there will be a fantastic cast of commentators to cover all the action. The six round series boasts two custom course events and four traditional tracks, with the Grand Final in the Bay of Plenty at Trustpower Baypark for the first time.
"The move to the BOP is a big one for us. We know there is a big core of motorsport fans in the region and we're excited to bring the event down country and encourage other New Zealanders to head there and support local tourism," says White.
The move means the BOP Speedway style custom course will remain uncovered and used in the off-season for Drifting. The course will be uncovered directly post Speedway's last event at the beginning of April giving the championship ample time to prepare the venue for the Final on May 1st
The Championships journey starts at Mount Smart Stadium on the weekend of January 23. Fans can expect to see some of the outstanding action witnessed inside ASB Showgrounds during the 2020 series.
Tickets will go on sale in two weeks' time – and they're limited. White recommends fans get in quick!
For more information check out d1nz.com
Full Valvoline D1NZ National Drifting Championship 2021 dates:
R1: Auckland
Mt Smart Stadium:
January 22 Pro-Sport
January 23 Pro Championship
R2: Feilding
Manfeild Circuit Chris Amon:
February Saturday 20th Pro-Sport
February Sunday 21st Pro Championship
R3 – R4: – Christchurch
Mike Pero Motorsport Park
March 26th – 27th (Pro Championship only)
R5: Auckland
Pukekohe Park Raceway
April Friday 16th Pro Sport
April Saturday 17th Pro Championship
R6 – Tauranga
Trustpower Baypark – Grand Final:
April 30th – Friday Pro-Sport
April May 1st Pro Championship Grand Final Night Round