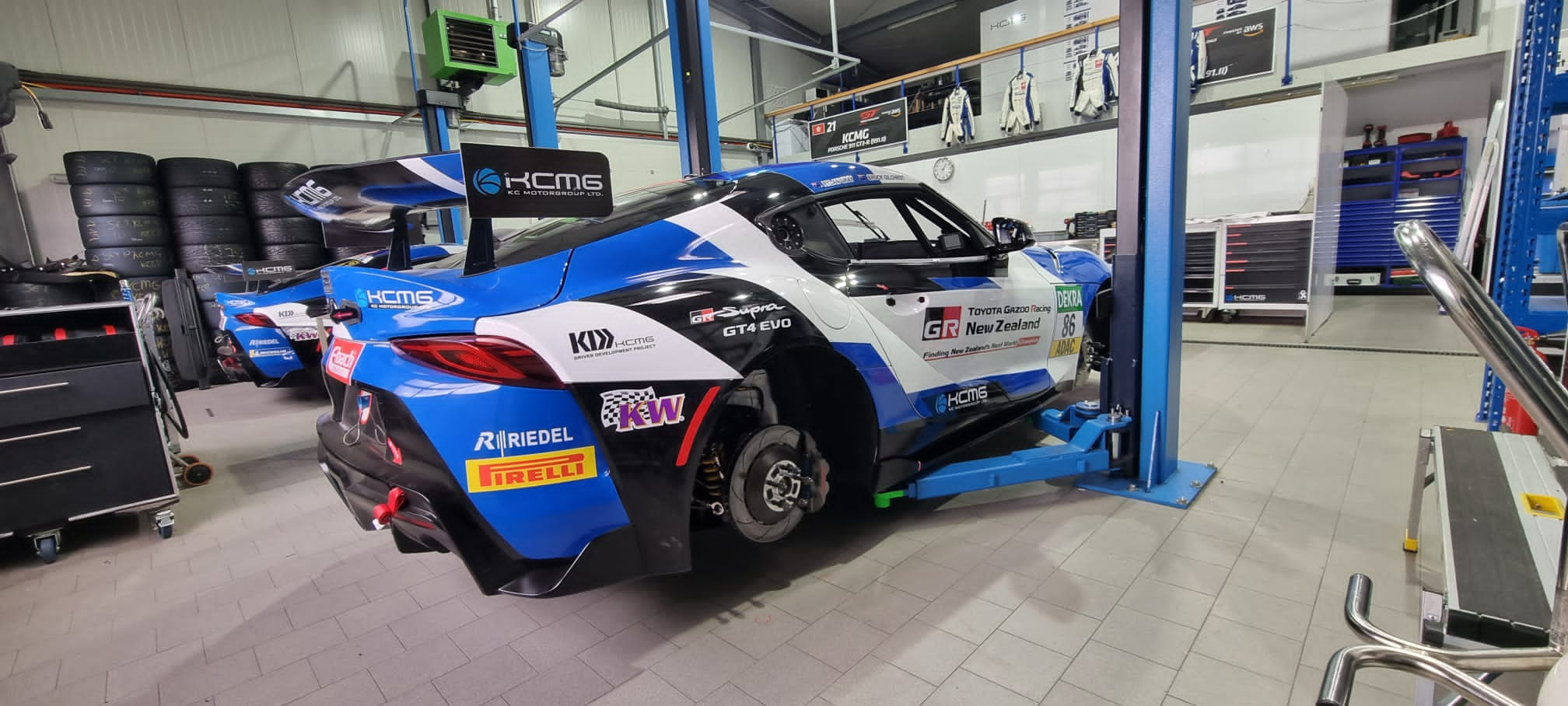 Countdown on for Gilchrist and Gray as Nürburgring beckons
The countdown is on to Brock Gilchrist and Rylan Gray's international GT4 debuts at the Nürburgring and the two Toyota 86 champions are looking forward to the biggest weekend of their motorsport careers so far.
The two fly out this weekend ahead of their prize weekend as category champion and rookie champion, for the fourth round of the ADAC GT4 Germany at the iconic venue. Pre-weekend preparations are almost complete and now the two are counting down the days until the first test session on the morning of Thursday August 3rd.
The two will team up in a latest specification GR Supra GT4 EVO run by KCMG in the full GT4 field and have been preparing themselves mentally and physically for the weekend, a high profile motorsport event in Europe which will also feature the DTM and the Porsche Carrera Cup Deutschland.
"I'm really looking forward to experiencing what it's like to race in Europe and around one of the greatest tracks in the world makes it even cooler," said 2023 Toyota 86 Champion Gilchrist.
"I'm still yet to drive a GT4 car. I have been fortunate enough to do some laps in some quicker cars but it will be a big learning curve compared to the 86. I have been doing a lot of laps on the sim around Nürburgring in a GT4 car so I will know the track as well as I can before we arrive there.
"Overall I'm just super excited to get there and give it a good crack and see where we end up."
Toyota 86 Championship rookie winner Gray is also relishing the opportunity to showcase his skills. "Like Brock I'm massively excited to be heading over to Germany to Race the GR Supra GT4 EVO at the Nürburgring," he added.
"It's really something special to go overseas and race something so different to what I've experienced before, getting to learn with a different team and take in knowledge to hopefully bring that back to Australia to help improve my future in racing. Partnering up with Brock is also going to be awesome.
"Getting ready for the event has been a big focus. I've been working hard getting mentally and physically stronger, doing a lot of endurance training to prepare to be 100% for a big weekend. Sim work has been a focus point that will definitely help jump start progress to just get familiar with the track and how the car might perform. I think we both just can't wait to start the weekend and do the best we can."
KCMG boss Matt Howson is optimistic about the boys' prospects on debut, adding "Brock and Rylan have both proven to be talented young racers and we're expecting them to surprise a lot of people on their GT4 debut with the GR Supra GT4 Evo, which has delivered plenty of success for KCMG at the Nürburgring in 2023.
"TOYOTA GAZOO RACING New Zealand does so much to bring new talent into our sport, so it's a privilege to be part of that next step. We're looking forward to giving Brock and Rylan the best support possible and an opportunity to shine at the Nürburgring!"
TOYOTA GAZOO Racing New Zealand Motorsport Manager Nicolas Caillol added that the two champions will have a lot of support from those in the Toyota 86 racing community and the New Zealand and Australian motorsport communities too.
"It's a big weekend and a daunting one for sure but these are two fantastically talented young racers, KCMG is a superb team and the car is potentially one of the most competitive. I think everyone at TGRNZ and all those who know the boys are really looking forward to seeing how they go."