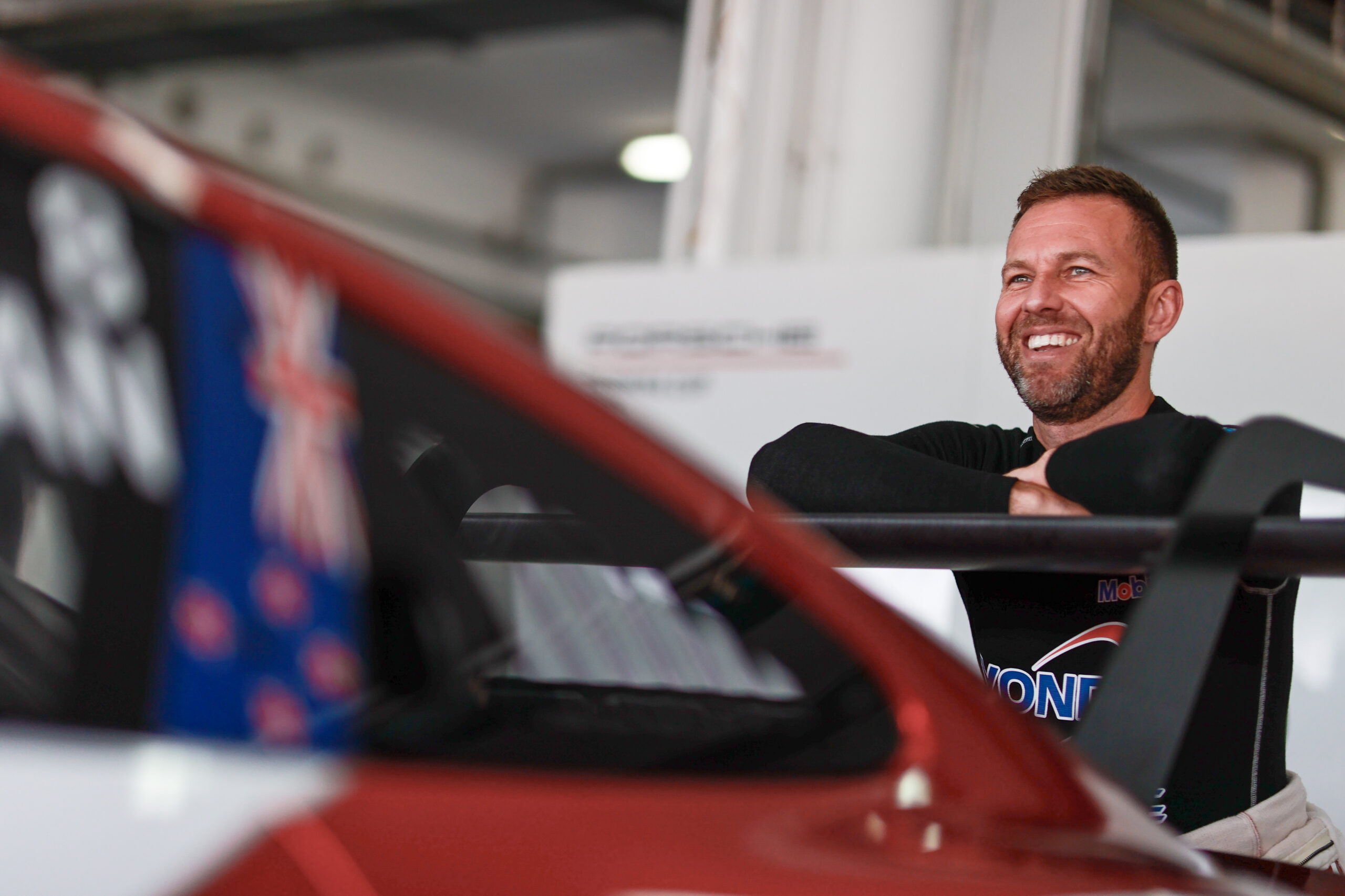 Chris van der Drift subs in for Callum Hedge at Bathurst
Team Porsche New Zealand / Earl Bamber Motorsport has announced that three-time Porsche Carrera Cup Asia Champion Chris van der Drift will be replacing Callum Hedge at Bathurst for Round 6 of the Porsche Paynter Dixon Carrera Cup Australia.
Callum Hedge is the current Carrera Cup Championship leader and will miss the famous mountain circuit due to a clash with a Formula Regional Americas round at Virginia International Raceway (VIR).
Van der Drift is the most successful Carrera Cup Asia driver ever and will be instantly competitive when he drives Hedge's #17 Porsche 992 GT3 Cup Car at Bathurst.
Hedge leads both the Formula Regional Americas championship and Porsche Carrera Cup Australia following an exceptional 2023 racing season that has seen him claim 16 wins and 31 poles from 41 race starts.
This speed and consistency has placed Hedge in a difficult position when deciding which event to compete at, with the potential prizes on offer for claiming the US-based championship an impossible lure to resist.
"It is a huge shame to have to miss a round in Australia. Especially when it's such a competitive championship," said Hedge.
"Over the last two rounds, I've had some good consistency and have built a reasonable margin where I could still be in with a chance despite missing Bathurst. The aim is to wrap up the championship in America over the Bathurst weekend, then come back, shift my focus for Gold Coast and Adelaide and try to get the job done here."
The 19-year-old Kiwi currently has a healthy lead in both championships, and is ultimately looking to win both should the cards fall his way.
Coming off the back of a challenging round at Sandown in Porsche Carrera Cup Australia, Hedge currently leads rival Jackson Walls by 116 points, with 180 on offer at the Bathurst round.
It means that even if Walls' wins all three races at Bathurst, Hedge will only trail by 64 points heading into the final two rounds.
Bathurst marks Round 6 of the eight-round championship, with the final two rounds being held at the Gold Coast and Adelaide street circuits. Hedge's prior form at street circuits gives him confidence in being able to continue to fight for the title despite sitting out the Bathurst round.
Although anything can happen in the remaining three rounds, Hedge's international racing aspirations helped him to solidify his championship lead in Formula Regional Americas, with a part-funded drive in Super Formula Japan on offer to the winner.
Hedge, competing in the #17 Ligier JS F3 car supported by the Giltrap Group, Tony Quinn Foundation, and Tasman Motorsport Group, has had an exceptional season in the United States, scoring nine wins from 12 races. Callum currently holds a 55-point advantage, with 75 points on offer across three races.
"It was an incredibly tough decision to decide whether to miss a round in Australia or the USA. Once I got the Porsche Shootout ticket, we decided that the Formula Regional Americas prize, a $600,000 Honda Super Formula scholarship, was what we wanted to secure next, and if all went to plan, we could still get the Carrera Cup Australia championship as well" Hedge continued.
EBM Team owner, Earl Bamber is very happy that a Team Porsche New Zealand scholarship graduate has had such success on the international stage.
"First of all, it's really exciting for Callum as a young driver to have pathways – one with Porsche, and one in single-seaters. It's amazing that at such a young age, he is so adaptable to be able to swap between two different race cars, and be quick in both" said Earl Bamber, team owner of Earl Bamber Motorsport.
"As a team, after securing Australia's Porsche Global Shootout nomination, our goal remains to try and secure our first championship in Australia, with the support of Team Porsche New Zealand. It is and has always been the goal since we started this team. Although it's a bigger challenge with Callum missing Bathurst, we still believe in Callum and his ability to consistently be at the front. We equally support Callum with his international endeavors. It's what the Team Porsche New Zealand scholarship is all about, and we'd never get in the way of one of our drivers chasing their dreams."
Hedge will be replaced by 3x Porsche Carrera Cup Asia Champion, Chris van der Drift aboard the Team Porsche New Zealand GT3 Cup Car. Van der Drift is the most successful driver in Porsche Carrera Cup Asia history and will make his Carrera Cup Australia debut at Mount Panorama.
"For our fill-in driver, we're really excited to announce that Chris van der Drift will be joining us for Bathurst. He is a long-time competitor in Carrera Cup racing, and it's fantastic to be able to have him in one of our cars. He'll be a really welcome addition to Team Porsche New Zealand Earl Bamber Motorsport, and his knowledge and experience in these cars will help him adapt to Bathurst quickly. He is part of the Giltrap Motorsport and Porsche family so it's going to be a pleasure to have him drive for us," said Bamber.
Van der Drift is, however, no stranger to a Porsche racing at Bathurst, having raced a Cup Car at the circuit four times in the Bathurst 12 hour – finishing 2nd in Class B in 2019.
"When I heard of this opportunity, I jumped at it straight away. I've known Earl for many years, so it's awesome to be finally driving for his team. I have been driving the same 992 Cup Car in Porsche Carrera Cup Asia this season, so I know the car well, and I'm very excited to be able to drive one at one of my favorite tracks in the world. A huge thanks to Team Porsche New Zealand and everyone who made this happen. To Callum, I promise to look after Larry. Hopefully, we'll keep it at the front, like Callum has been able to do all year."