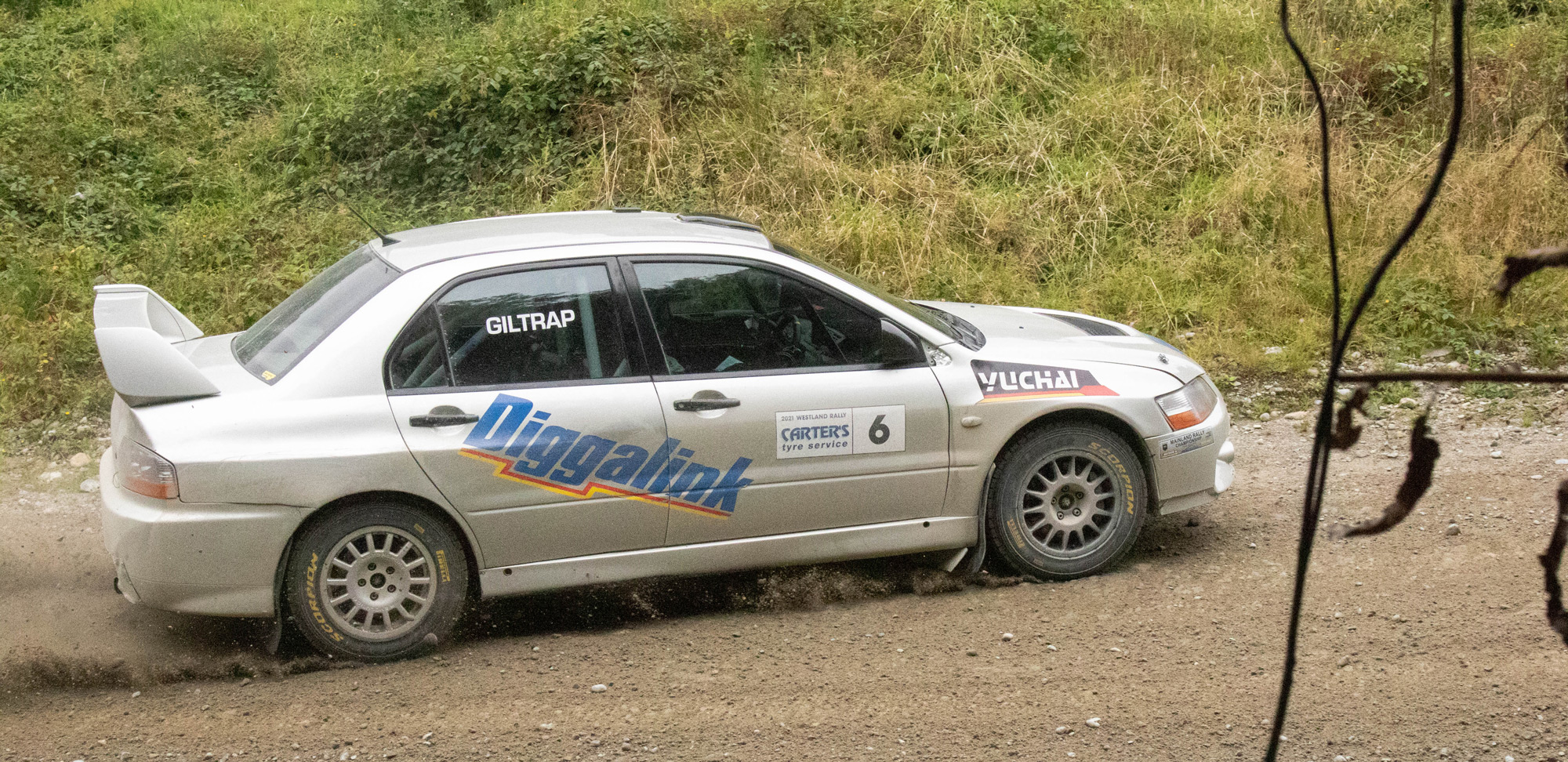 Advantage Giltrap heading to Otago Rally for second Mainland Rally Championship round
It's advantage to John Giltrap as the 2021 Mainland Rally Championship heads to Otago for their second of six rounds this weekend. The two-day Winmax Brakes Otago Rally incorporates the one-day Mainland round within the rally as part of Saturday's Leg 1 based around the township of Lawrence.
Giltrap and Daph O'Rouke won the recent Westland Rally held in the Grey district in March, finishing ahead of local Graham Ferguson/Ross Moody (Ford Escort RS1800) and Cantabrian's Sean Haggarty/Sean Sands (Subaru) and Robbie Stokes/Grant Marra (Ford Escort). Giltrap's Mitsubishi Evo proved quick and reliable while a number of title rivals retired, including favourite Josh Marston (Holden Barina AP4), Regan Ross (Ford Fiesta R5), Deane Buist (Ford Escort DT2400) and Jeff Judd (Ford Escort 2000).
The competition will increase this weekend with Matt Summerfield (Mitsubishi Mirage AP4) and Marcus van Klink (Mazda RX8) making a start, having missed out on the Westland Rally.
Autotech Services, RDL Performance and Brita Safety have put up $500 for each Class winner at the end of the Mainland Rally Championship season. Vehicles are divided up into six different classes according to engine size, year of manufacturer and two or four-wheel drive.
Leading Class A (2WD 0-1300cc) is the Toyota Starlet of Taylor Judd/Kyle Thomson. Class B (2WD 1301-1600cc) is led by David Birkett/Jack Birkett (Toyota Levin). While Robbie Stokes/Grant Marra convincingly won Class C (2WD 1601cc and over) at Westland in a Ford Escort, Stokes will compete with his sister Amy Stokes as co-driver and move into Class D competing at Otago in his Ford Fiesta AP4.
Class D (4WD 1601cc and over) is led by Giltrap/O'Rourke while Class E (Pre-1996 4WD) has John Simpson/William Shortus (Subaru WRX) at the front. Ferguson/Moody lead the Classic Class F and James MacDonald/Tim MacDonald Class H (Subaru H6).
Competitors face 139km of Special Stages with the service park based in Lawrence. Six special stages take around Lawrence including a very long 48km SS3 Manuka Hill public road stage before the first service break. This stage was last used in 2014 and will be very fast in places, rewarding the brave. The final seventh stage of the round will be the 2km Tarmac Super Stage traditionally held on the streets of Dunedin with kerbs, power poles and tyre bundles to avoid coupled with competitors having to use gravel specific tyres.
After the traditional ceremonial start in Dunedin's Octagon on Friday evening, the first 'Burma Road' Special Stage 1 gets underway at 8:30am with the final SS7 in Dunedin underway at 3pm. Results and live timing can be found at www.chrissport.co.nz