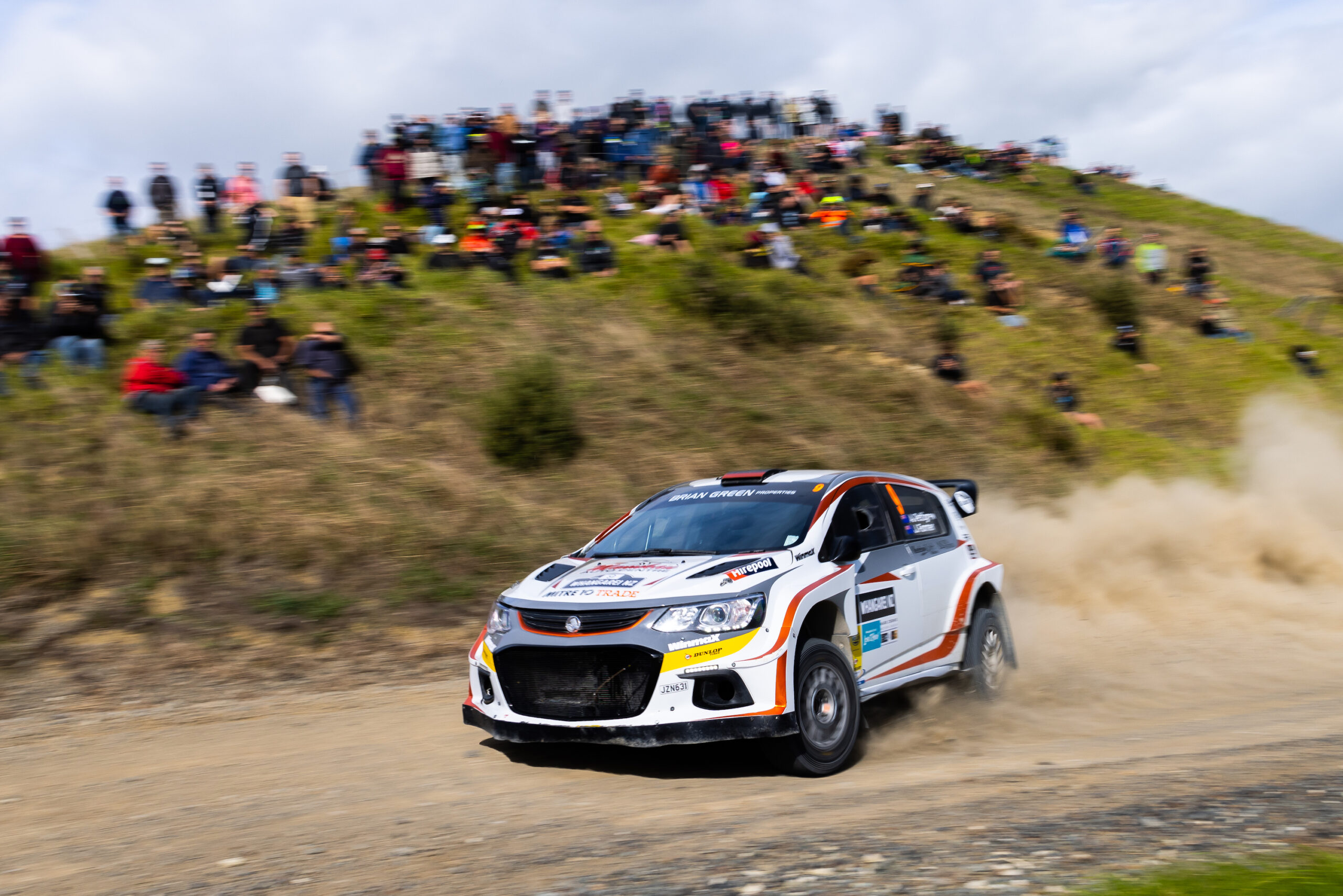 2023 NZ Rally Championship calendar locked in
The Brian Green Property Group New Zealand Rally Championship will return to Coromandel and Bay of Plenty in 2023 with the calendar now confirmed.
After a couple of seasons disrupted by COVID-19 and a 2022 season that featured a double-round at Repco Rally New Zealand, the championship returns to a traditional six-round schedule next year.
The traditional events are preserved, albeit providing some now challenges, while a fresh finish to the year will provide something new to look forward to.
The season will open as usual with the Otago Rally on April 1-2 – a little earlier than usual. It will feature a day north of Dunedin, using roads that haven't been part of the route for a few years.
Round 2 will be the only other two-day event – International Rally of Whangarei from 12-14 May.
As they were in 2022, rounds 3 and 4 will be one-day events in the form of Rally South Canterbury (based out of Timaru) on June 17 and Rally Hawke's Bay (based out of Napier) on July 22.
Coromandel returns for the first time since 2019 and will act as Round 5 of the championship on September 2.
Bay of Plenty will finally get a chance to be a round of the national championship again in 2023, having stepped up to fill a gap late in 2021 when COVID impacted the schedule, only to be forced into cancellation when the lockdowns ran longer than initially expected.
The one-day event will take place on October 14 and be based out of Whakatane.
"It is great to be able to finally confirm the 2023 calendar," NZRC coordinator Blair Bartels said.
"We are delighted to see the return of an old favourite in Coromandel after missing the past few years while it is very exciting to welcome Bay of Plenty to the fold.
"Bay of Plenty was good enough to step up and help us last year and we are delighted to be able to reward them with a place on the 2023 calendar.
"Every event presents a new and unique challenge to our competitors and each rally has its own flavour that will add something different to our championship.
"We hope all competitors have an enjoyable summer and we look forward to seeing everyone at Otago in April."
Motorsport New Zealand chief executive Elton Goonan was thrilled to see the championship take in the width and breadth of the country, reflecting the strong health of the sport at present.
"It's great to see rallying going from strength to strength in New Zealand," Goonan said.
"The 2023 calendar builds on this strength and preserves the country's most traditional rally events. It's also great to see Rally Bay of Plenty and Coromandel finally back on the calendar for next year."
2023 Brian Green Property Group New Zealand Rally Championship
Round 1: Otago 1-2 April
Round 2: Whangarei 12-14 May
Round 3: South Canterbury 17 June
Round 4: Hawke's Bay 22 July
Round 5: Coromandel 2 September
Round 6: Bay of Plenty 14 October