ClubSport Licence
ClubSport events are competitions held usually on a road, circuit or paddock, where competitors compete against the clock for the time taken to complete the course. The event format/type can be an autocross, a motorkhana, a bent sprint, a dual sprint, a hillclimb or a sporting trial. Drifting competitions are also run under ClubSport regulations in New Zealand.
Dual Rallysprint events: For more information on participating in Dual Rallysprint events, please refer to the Rally Licence Page
ClubSport Basic events: No competition licence is required to compete in a ClubSport Basic event.
ClubSport Advanced events: To compete in ClubSport Advanced events, you must hold at least a Temporary M Grade or an M Grade competition licence.
Additionally, If you are interested in participating as a Junior competitor (12-16 years), please refer to Schedule C, Article 5 for further details on eligibility and requirements.
Find out how to get your ClubSport licence below: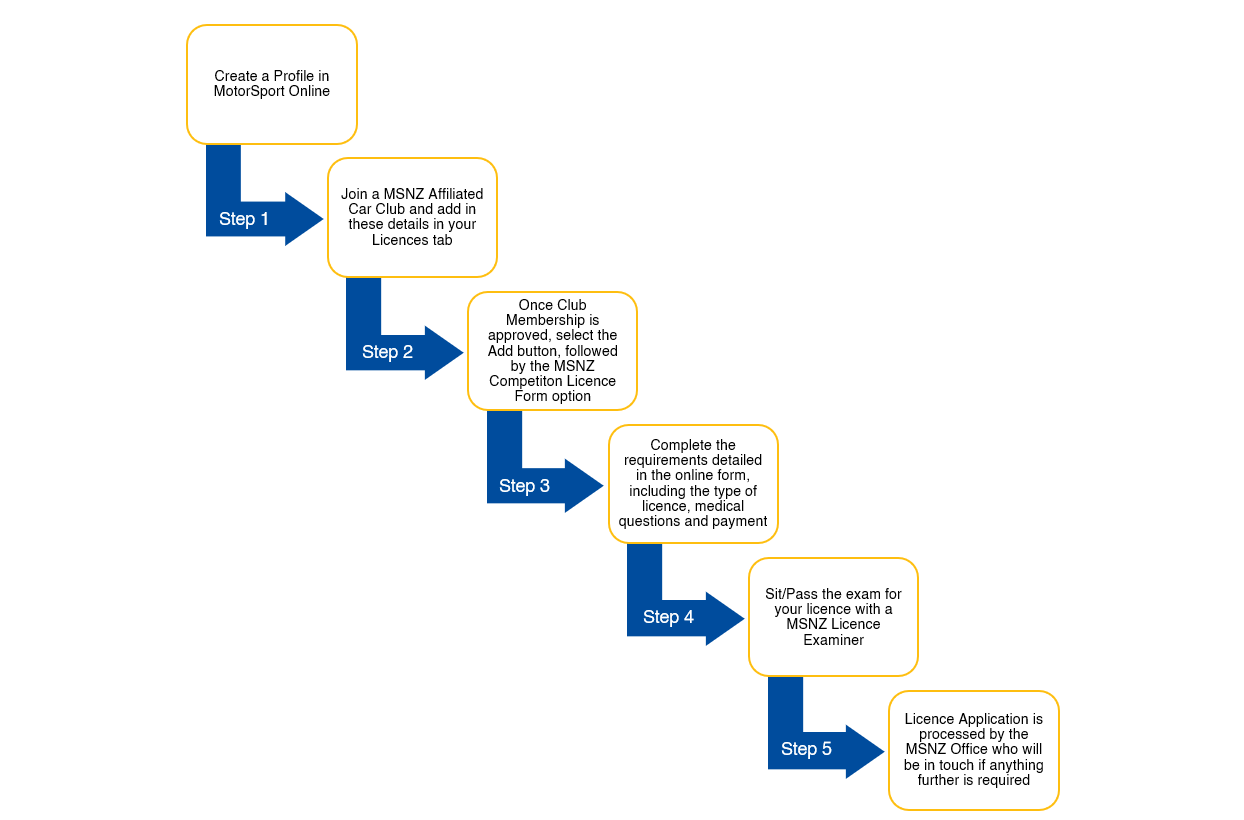 Step 1: Create a Profile in MotorSport Online
Step 2: Car Club Membership
Step 3: Applying for your Licence
Step 4: Exam Time
Step 5: Approval of your Licence
Competing Overseas